Our industrial logistics solutions give you the right balance between quality, cost, flexibility and standardisation. This lets you meet the challenges you face in a dynamic market that is often underpinned by regulatory demands. 
We provide industry-specific solutions to a diverse range of sectors, including food ingredients and raw materials, machinery and components, packaged chemicals, construction, and the wholesale and manufacturing sectors.

We operate industrial facilities specially equipped for storing hazardous goods, tyres, food ingredients and odd-sized equipment. Specific services to meet your industrial needs include repackaging, drum filling, hazardous goods labelling and transport management.
For a number of our key customers we run in-house operations facilitating production processes for various logistics activities.
cope with the  increasing regulatory pressure

ensure food safety when working with ingredients

handle dangerous goods in an environmentally-friendly manner

reduce costs through standardisation

improve quality through flexibility
Food ingredients and raw materials
Food ingredients can amount to 60% of the total costs for the process industry and raw materials up to 20% of costs for OEMs. The price volatility of these commodities varies depending on conditions. This is why improving supply chain transparency can help you manage this volatility and deliver short-term growth while achieving long-term competitive advantage.
Our global network ensures timely source flows to your production facilities. We can also manage warehousing and distribution activities so goods arrive in perfect condition with your end customers.
Our warehousing and cross-dock facilities are equipped to meet relevant requirements and regulations (such as HACCP, AIB, SQAS, ISO, GMP and GDP) and our IT systems easily meet your requirements for track and trace, batch registration and/or expiry-date monitoring right down to individual item level to ensure the quality of your stock.
All of our processes are optimised to handle the high volumes and peaks in your supply chain.
Packed chemicals
Cross-border sales account for 75% of packed chemicals revenues in Europe, reflecting a shift from national production and warehousing towards regional clusters and, to a lesser extent, European warehousing and distribution hubs.
The Seveso II Directive, a wide variety of local compliance regulations and the Responsible Care Initiative are all driving change in supply chains where 'Safe' and 'Green' are becoming standard logistics KPIs.
These increasingly stringent compliance regulations are also driving strategic partnerships between the packed chemicals industry and logistics service providers.
If you work with packed chemicals, you usually carry a mix of dangerous goods and non-dangerous goods. This makes it necessary to use cost-effective warehousing and ensure full compliance with safety regulations.
Our SQAS and Seveso-certified facilities offer the economies of scale of non-dangerous-goods warehousing with an integrated solution for dangerous goods that delivers strict environmental and safety compliance.
Learn more about our customised solutions for your chemical transport and logistics
Machinery and components
The commoditisation of machines and components leaves manufacturers with ever thinning margins making it increasingly important to focus on product innovation, leading edge technology, cost containment and creation of high barriers to entry, while outsourcing the actual manufacturing and supply chain management.
We maximise the amount of stock in transit, shifting the focus from warehouse management to supply chain execution. In addition, new concepts surrounding assembly at destination and bonded warehousing have decreased duty and tax exposure on capital intensive goods but have greatly increased the complexity of the supply chain.
Our industrial solutions offer an entire range of services including assembly/disassembly and special packaging / repackaging, warehousing, machine modifications prior to final delivery, freight management and 'out of stock' time-sensitive deliveries throughout the world.
Furthermore, our network of bonded warehouses will place you close to your customers, allowing you to better control your business.
Industrial spare parts logistics
Fast and reliable spare parts delivery is key to balancing minimum stock levels and avoiding downtime. Our highly efficient warehousing and distribution service allows late cut-off times with time definite, same-day or next-day deliveries to dealers, distributors or even on site.
We manage numerous regional spare parts distribution centres across the world, and integrate and manage SLAs in the various parts of the spare parts chain.
Importantly, we help you significantly reduce your spare parts inventory levels by increasing visibility through our company-wide WMS and FMS suite.
Warehouse automation
If you work with substantial volumes, warehouse automation can offer significant benefits for your business. We can guide you through the process of analysing your situation, designing a tailor-made solution and implementing the turn-key system, either in your own dedicated facility or in our multi-user warehouse.
In addition to extensive engineering and technical expertise, we also offer staff training and support for a smooth transition to the new automated process.
With warehouse automation in place, you can reduce labour costs, minimise product damages and get a return on investment while maintaining the necessary flexibility in the context of a 24-hour operation.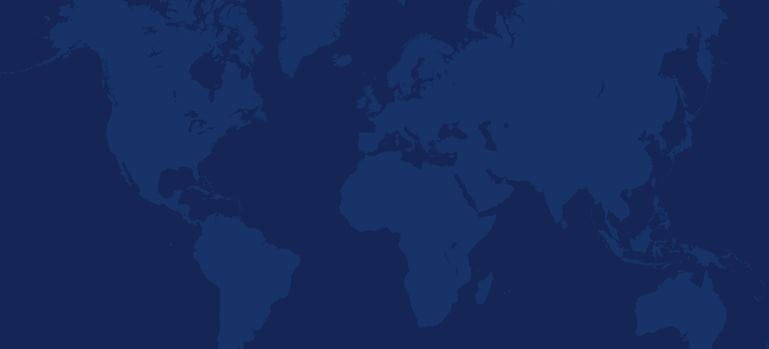 Global industry requires global expertise
75%
of packed chemicals are shipped internationally
60%
of machinery and component OEM CEOs believe that market conditions will become tougher in the next decade
100%
supply chain visibility is key to reducing exposure to commodity-price volatility with food ingredients and raw materials
DSV's industrial solutions landscape
Several thousand industrial customers in dozens of countries

certified flagship distribution centres for chemicals and raw materials

increasing regulatory pressure

more demanding customers

scrutiny of logistics costs

poor logistics infrastructure in your new markets
Any questions?
Our experts are ready to help. Get in touch and we'll find the solution you need.