DSV MCF welcomes Zusss as a new customer
Clothing, shoes, handbags, tableware, bedding goods and more than a hundred different home accessories. Starting this summer, the products of lifestyle brand Zusss will more than frequently pass through the hands of DSV employees. The brand enters into a long-term partnership with DSV Multi-Channel Fulfilment
12/07/2019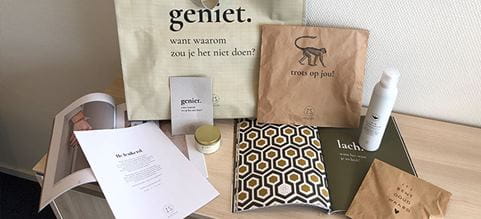 Zusss was founded ten years ago in the small town of Zevenbergen by the sisters Femke van der Hoef and Sietske van Hartingsveldt. The company is still growing, selling its products at the own webshop and at more than 450 salespoints over the Netherlands, and more recently Belgium.
According to Richard van Andel the collaboration with DSV is coming at the right time for Zusss. Richard:
In fact, we could no longer keep up with our distribution demands. Despite investments in a larger warehouse, extra staff and external storage. We have grown extreme rapidly, in particular the last five years. Thanks to DSV, we can now fully focus on designing and producing our own products.
As manager logistics, Richard was closely involved in establishing the collaboration between the two companies. It was a logical choice for him: "we were looking for a partner good at intricate distribution. The name of DSV quickly fell within my own network. In addition, from all concerned parties, DSV was as only one enthusiastic about the requested business to business deliveries, that was the decisive factor."
Erik Biemans is customer relations and call center manager at DSV Multi-Channel Fulfilment. "Of course, we are very happy with this new customer. For Zusss we will deal with the storage, order processing and logistics. This will apply for business-to-consumer orders as well to business-to-business, retail and store delivery. With this collaboration I expect that further growth is certainly possible for Zusss, having their hands free to, for example, expand further in Belgium but also in Germany."
The 'pick and pack' component is what makes Zusss unique. "They pay an incredible amount of attention to customer experience. Every customer gets its own personal approach, and that is special," says Biemans.
That customer experience is important was further emphasized by the introduction presentation given by the Zusss team. After the presentation every DSV MCF employee received a motivational thank-you letter and a goodie bag full of Zusss giveaways. "At Zusss the experience is not a marketing trick, it is real! And we are happy to contribute to that."
Any questions?
Our teams in DSV Multi-Channel Fulfilment are ready for you.