Your sustainable choice to move forward in transport and logistics
DSV launches new customer centric website in the Netherlands
31/05/2021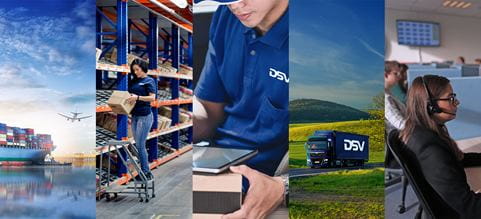 The changes to the web landscape follow an extensive study of 1,600 customer responses from key global markets and 60 interviews with potential and existing customers across industry verticals.
Customers have responded positively to the global website's customer-centric navigation and content, and the Dutch website has followed the same formula, with additional content and emphasis wherever needed to reflect local conditions. Special local features include our very own destinations page showing relevant information on country level for your next shipment. Other additions include our vacancies in all divisions and our industry solutions applicable to for instance retail/fashion, technology and healthcare.

All the local content has been rewritten to improve each customer's experience and ease of accessing information or transactional features. The content sits under five tabs:
The new Dutch website is available for you in English as well as in Dutch.
Any questions?
Contact Erwin Peeters, our press contact.