Significant delays in PVG Pudong Shanghai and port of Ningbo due to COVID-19 outbreak
COVID-19 concerns have led to the immediate closure of cargo terminals at PVG / Pudong Shanghai Airport. The recently shut down key terminal at Ningbo-Zhoushan port, the third busiest port in the world, is starting up again
23/08/2021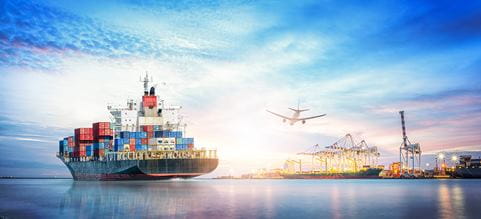 PVG / Pudong Shanghai Airport
COVID-19 concerns have led to the immediate closure of cargo terminals at PVG / Pudong Shanghai Airport.

Reports from China are reflecting that aircraft which have landed must not have cargo unloaded, goods are stationary and must not leave the airport. At the time of this release, most inbound air freight is suspended in PVG-Pudong Shanghai.

Of course, we follow developments closely and will keep you informed, as the situation may prove to be quite disruptive on the air freight market in general.
Ningbo Zhoushan port
All inbound and outbound services at the Meishan terminal at the Zhoushan port were suspended on Wednesday August 11 and are now slowly started up again. At the beginning of last week, it looked as though the terminal would remain closed until September 6. Thereafter, there was talk of a phased reopening from next Tuesday. And so the latest reports are that work is already being done before the weekend, without it being clear what the timeline of the phased return to normal work schedules will look like now.
Ningbo-Zhoushan is the third busiest in the world by container volume. In 2019, it handled 27.49 million twenty-foot equivalent units (TEUs) of container throughput, according to the World Shipping Council. Container volume in 2020 rose nearly 5% to reach 28.72 million TEUs. The terminal is key to servicing shipments to Europe and North America.
As we have seen in earlier stages of the COVID-19 impact and with the Suez obstruction we expect a ripple effect into all trade lanes and the Trans-Pacific East Bound and North America is expected to be impacted the most. This additional pressure on the already tested freight markets is likely to lead to further rate increases.
For more information, please contact your regular DSV-contactperson.
Any questions?
Our teams in DSV Air & Sea are ready for you.