Update lockdown Shanghai as of April 4
Further impact on air- and sea freight due to complete Shanghai lockdown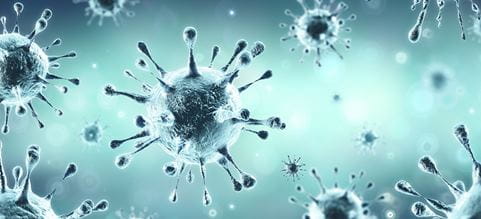 Since our last update on March 29, the entire city of Shanghai has gone into lockdown. The number of new COVID-19 cases seems to be stabilising, but remains high compared to other parts of China. Public life in Shanghai has been brought to a complete standstill, forcing all residents to stay indoors. All DSV Shanghai employees are therefore working from home at this point.
Officially, the lockdown will end on April 5. However, it is expected that this lockdown may last longer and that an eventual reopening will be carried out in several phases.
The (air)port of Shanghai is facing operational difficulties due to the lockdown:
Airfreight import and export
Shanghai Pudong International Airport (PVG) is almost out of operation. Trucks without special permits are banned from the terminal, therefore flights are cancelled or diverted via alternative airports. For example, via Zhengzhou International Airport (CGO). This airport is currently still fully operational. Due to the reduced capacity, air freight rates are now also rising to a peak.
Sea freight import and export
Operational handling at the terminals does not seems to be affected by the lockdown yet. FCL trucking will remain available for the time being when the truckdrivers follow the required COVID-19 procedures. However, please note that some drivers are also in lockdown, so that available capacity may be limited. Electronic customs clearance remains possible for now.
So, at the moment the lockdown does not seem to have a major impact on the handling of FCL cargo in Shanghai. However, we still expect congestion problems in Shanghai. The number of ships waiting in the port to be loaded or unloaded has now risen to more than 300.
LCL shipments cannot currently be handled due to lockdown restrictions. All warehouse facilities in the port area are mandatorily closed and roadblocks prevent trucks from other provinces to enter Shanghai. Instead, LCL shipments can be rerouted via our DSV hubs in Ningbo, Suzhou or Nanjing.
Officially, the lockdown will end on April 5. However, it is expected that this lockdown may last longer, and a final reopening will be carried out in several stages.
Please contact us when you have further questions
You still can continue to communicate with the various DSV teams in Shanghai as you are used to; we will also continue to coordinate your cargo as agreed. As your reliable logistics partner in global transport and logistics, we are closely monitoring the situation and aim to meet these challenges with viable alternative solutions.
Any questions?
Our teams in DSV Air & Sea are ready for you.