Golden Week China in 2022
We are on the eve of China's Golden Week 2022. What is Golden Week and how can you prepare for its impact on your supply chain?
30/09/2022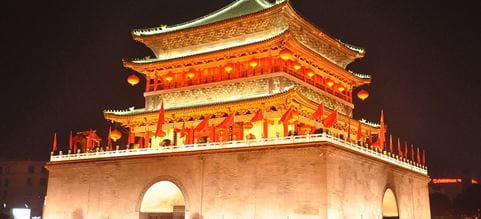 What is Golden Week anyway?
Every year, from 1 to 7 October, China celebrates its so-called 'Golden Week'. With numerous festivities such as flag and fireworks show, military parades and sports competitions, the Chinese then celebrate the birth of the People's Republic of China.

Many Chinese use the national holiday week to visit their relatives, for instance on the countryside The many travel movements around these days have a major impact on the country's infrastructure. Chinese government institutions, offices and factories are often closed during this week.
What is the impact on the logistics sector?
China is (almost) completely at a standstill during this week. All major airports and port terminals are operational, but with very minimal staffing. After 7 October, these activities tend to start up slowly, which means that the logistics sector will not be running at maximum capacity right away.
So, will DSV China be closed?
As in previous years, DSV China will close its offices and warehouses completely during this week. However, two additional working days have been scheduled with Saturday 8 October and Sunday 9 October. This is to minimise the impact of Golden Week for our customers. The operational impact on Macao and Hong Kong is much smaller with closing days on 1 and 4 October.
For any questions, please refer to your contacts within DSV Air & Sea.
Any questions?
Our teams in DSV Air & Sea are ready for you.