New security measurers for cargo shipments into the European Union
As of 1 March, the new pre-arrival security and safety programme in the European Union (EU) has entered its second phase, impacting all air freight shipments going into or transiting the EU, Norway, and Switzerland.
27/03/2023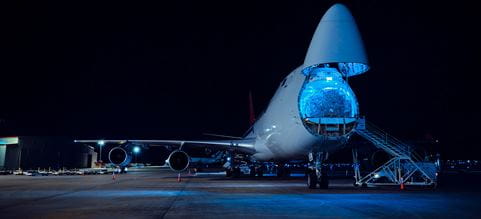 Every day, the EU imports goods worth hundreds of millions of Euros, and together, its member states account for 16% of the world's trade. In order to mitigate safety threats and enhance security, the EU member state authorities are implementing a new customs pre-arrival programme facilitated by a large-scale advance cargo information system: the Import Control System 2 (ICS2).\
The ICS2 is being launched in phases, the first of which went live in March 2021 and covered express carriers and postal operators. The second phase, which is predominantly impacting air freight shipments, has gone into effect on 1 March this year and has a deployment window until 2 October 2023. The process aims to collect data and manage the advance safety and security risk analysis for all goods. It will be used for all shipments going into or transiting the EU, Norway, and Switzerland.

The implementation of the new ICS2 is expected to simplify the exchange of information between our customers and EU customs authorities. This information will allow for early identification of any high-risk consignments and enable customs authorities to intervene at the most appropriate point in the supply chain.

At DSV, we have put in place a number of measures to accommodate the new regulations. Furthermore, we are working closely with our air carrier partners and customers to ensure that all necessary information is submitted in the ICS2.
Any questions?
Our teams in DSV Air & Sea are ready for you.