Regulations around the world are changing, and vehicles with electric and alternative fuel powertrains are becoming more common. 
The vehicle ownership model is changing too, and future mobility concepts like micromobility, autonomous vehicles, and passenger car fleet sharing are entering the market. These vehicles, technologies and changes require a new approach to the automotive supply chain. Our EMC2 Center is ready to support you with this transition, whether you are establishing a new EV supply chain or balancing the transition away from internal combustion engines while growing your EV footprint.
About EMC2
The DSV Electrification & Mobility Competence Center (EMC2) provides a centralised focus on your electric vehicle and future mobility challenges in the logistics market. We are located all over the world and ready to help you with all aspects of the electric vehicle supply chain, from clean sheet design to risk evaluation and mitigation for existing solutions. The journey to electrification is more than just adding lithium-ion batteries to a car, and our experts are ready to design a logistics and supply chain solution for you that reflects that.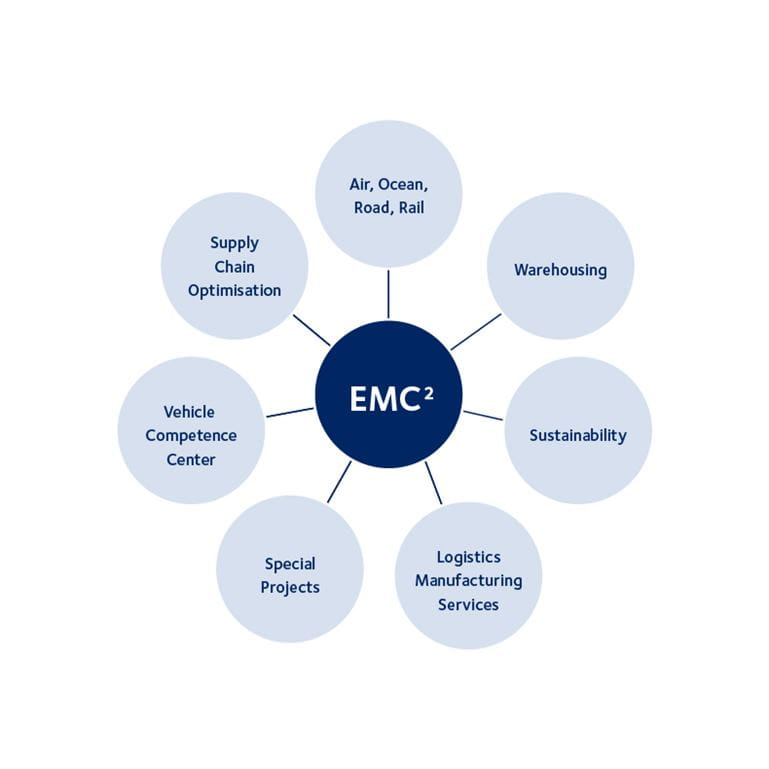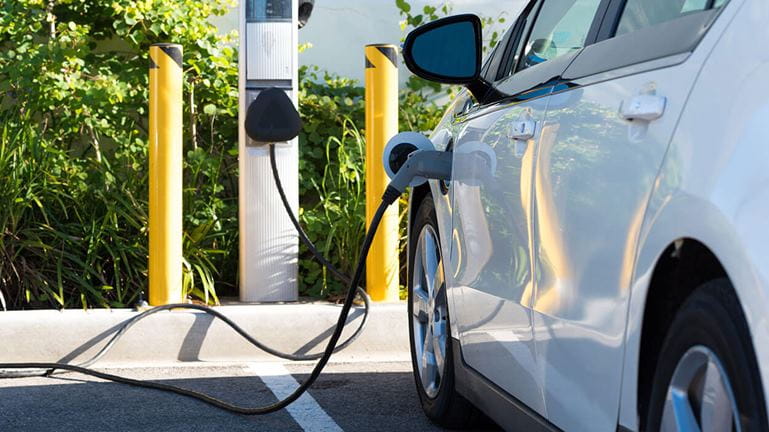 Automotive is changing
Traditional automotive supply chain is colliding with hi-tech, industrial, and even retail. As an industry leader in all of these segments, at DSV we use our expertise to help you create the supply chain solution you need. We have solutions to support you during all phases of the vehicle design and launch lifecycle, from starting your company and maturing ideas into actual operations, to scaling up your supply chain from prototype to production, and even aftersales distribution and end of life reclamation, all while supporting your company's sustainability initiatives.
We have logistic products and experts to support you across the entire vehicle lifecycle, from conception to aftersales and everything in-between:
Supply chain strategy & design

Vehicle distribution

Sales, service & aftersales
Why are logistics for electric vehicles so different?
The traditional automotive supply chain is linear: Components and raw material moves from supplier to supplier, before becoming parts that are assembled into vehicles or distributed for aftersales. With electric vehicles, there is increased incentive to have a circular supply chain where components, especially parts of battery cells and packs, are repurposed and recycled to be fed back into the raw materials at the beginning. At EMC2 we are ready to help you reshape your supply chain.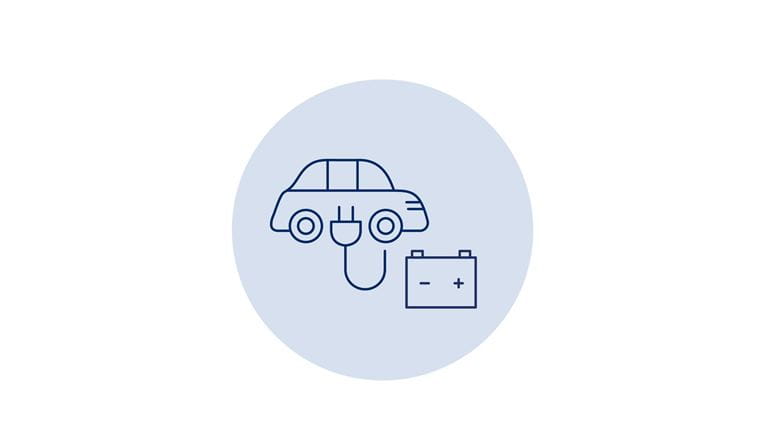 Confidence to handle dangerous goods
Lithium ion batteries are a critical component of electric vehicles and are categorised as
dangerous goods
adding extra complexity to transportation and handling solutions. Our team of experts has the knowledge required to help you navigate and comply with the quickly changing landscape of regulations and requirements.
Support to transition from ICE to electric
We can help you understand requirements, create a road map to scale up your EV components and scale back from ICE, and overcome the supply chain changes involved through all stages of vehicle design and production. Talk to us to arrange a workshop to find out more about the challenges and opportunities involved in the new supply chain for electric vehicles and future mobility concept.
Any questions?
Our teams are ready for you. Contact us.