Why choose DSV Multi-Channel Fulfilment?
Customer service is an attitude, not a department
DSV's product fulfilment services are focused on giving your customers - be they consumers or businesses - a great experience of your brand. Fulfilment services are about much more than just a logistics service. Today, fulfilment services play a central role in all order-related logistics and communication. That is why we can cover your whole order supply chain. But we can just as easily fulfil just one or more specific fulfilment services, still guaranteeing you fully-integrated fulfilment at the best possible price-performance ratio.
The quality of your (e)-fulfilment is a determining factor for you. It's how your B2B, B2B2C and/or B2C customers will experience and judge your performance as a brand.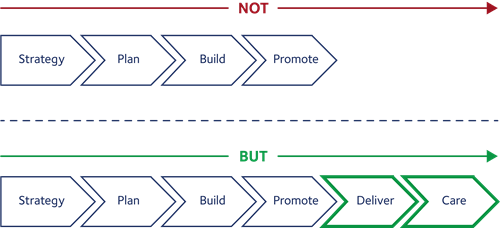 DSV offers Multi-Channel Fulfilment services in selected locations. In Europe our primary location is in Moerdijk, the Netherlands, near the Port of Rotterdam.
Is your brand crucial for your success? Then our best-in-class fulfilment is exactly what you need! Because, when you outsource your fulfilment, you also hand over crucial part of your customers' brand experience! Our services are focused on optimizing your customers' brand experience. Together with DSV Multi-Channel Fulfilment, you can focus on your market. And excel in it!
Our end-to-end fulfilment solutions are especially for internet, multi-channel and omni-channel orders. But also for your entire order and service supply chain, from order receipt to after-sales. Our fulfilment has become much more than just a logistic service. We supply carefree operational support that lets your organization focus on your core competences, and conquer your market. This includes: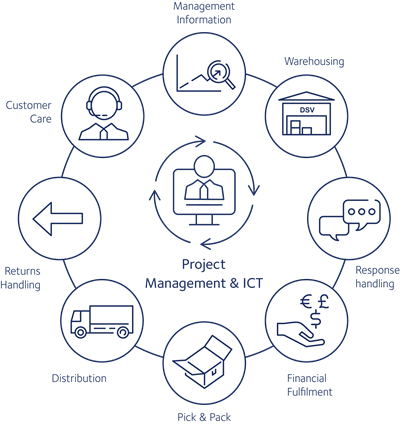 Any questions?
Our teams in DSV Multi-Channel Fulfilment are ready for you.