Our customer service for you
At DSV MCF we focus on resolving customer queries at the first contact. That gives you more satisfied customers as well as savings in time and money. We adjust communication to help avoid uncertainty and doubt - and therefore complaints.
Our capacity is scalable to your needs, so you can avoid high overheads ruining your business model. We handle everything for you in our own premises with our own highly-trained and professional staff who look after multiple channels. Many of our customers have achieved savings on customer service of over 50% after switching to DSV Multi-Channel Fulfilment.
At our in-house customer service we offer you our services by telephone, post, online chat, E-mail, social media and text messaging. Our service levels are high for many years compared to the Dutch benchmark:
| | | | |
| --- | --- | --- | --- |
| | NL | vs | DSV MCF |
| Telephone response (in seconds) | 48 | | 6 |
| E-mail response time (in days) | 3.6 | | 0.7 |
| First-contact-completion | 36% | | 97% |
| Contact moments per question | 2.7 | | 1.03 |
| Refunds (in days) | 15 | | 0.8 |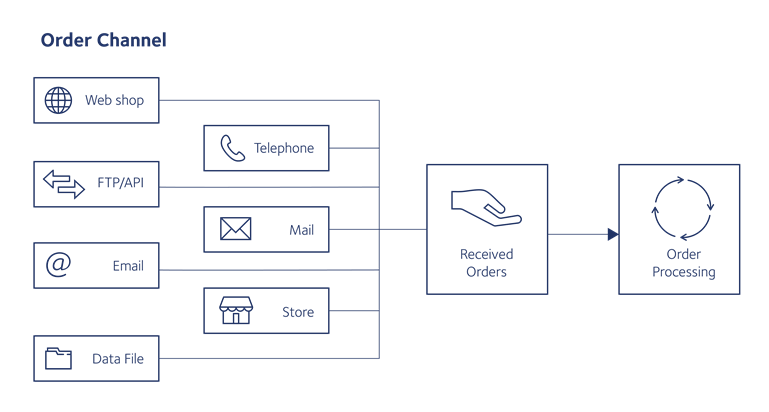 With multi-channel options in response handling you offer your customers maximum freedom of choice
Your customers want to be able to buy and communicate with you, whenever and wherever they choose. The way they choose may differ from one purchase to another, and often even while they are deciding about a potential purchase. Regardless of the channel your customers choose, they expect identical information, services and response times.
So response handling is an important aspect of your interaction with your market. The more contact options you offer, the higher your conversion rates and your customer satisfaction will be. By choosing DSV's multi-channel response options, you offer your customers maximum freedom of choice. And because we provide all response handling services within our own premises, we offer you an efficient, affordable and integrated solution for all customer contact.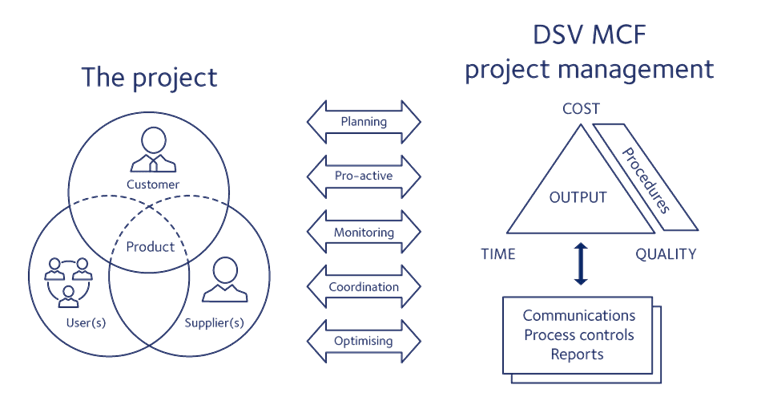 Added value by certified project management
You'll feel the added value of our PRINCE2 certified project managers from the day that we receive your goahead. Using our well-proven implementation model, we setup all the required procedures and communication for your project. Our implementation tasks include among others: formulating the implementation schedule, drafting an activity-based planning, guarding the planning, coordinating the implementation, advice regarding process and procedures, documenting procedures, testing all procedures and communication, fine-tuning procedures and communication as well as advice regarding optimisation of opportunities.
Once your project is live, our project managers become your indispensible link between you and us. The project managers coordinate and look after your activities, letting you focus on your business and market. This project management includes among others: operational coordination of your activities, administrative coordination of your activities, contacts with you and related third parties, pro-active process controls, monitoring your KPIs, supplying your project dashboards, constant optimisation of procedures, internal and external consultation as well as making and following up on reports.
In addition, our certified quality manager also inspects and audits the activities we undertake for you.
Any questions?
Our teams in DSV Multi-Channel Fulfilment are ready for you.