A global network for cargo with the highest transport requirements
Using the DSV Air Charter network is more than just using available cargo space at the right time. It almost feels like owning your own airline as it always gives you the opportunity to deliver your valuable cargo anywhere in the world. Our charter service therefore offers tailor-made solutions, global coverage, and guaranteed capacity - 24 hours a day, 365 days a year.
The DSV Air Charter Network uses leased and chartered aircraft to guarantee full capacity. Furthermore, the network is optimised to handle priority charters and special shipments.
Request a quote
Flexibility and guaranteed capacity as standard
Through the Air Charter network, we handle a wide range of cargo from temperature-controled freight to high-value goods. For example, our air charter solutions are relevant for handling special cargo such as pharmaceutical and medical devices, microchips and equipment for the oil and gas industry.

We have two main options for moving goods through the Air Charter Network: we charter the whole aircraft or arrange partial charters to handle shipments. Regardless of whether you need a whole aircraft or partial charters, we can plan on both fixed routes and on an ad-hoc basis.

Besides managing cargo on specific routes, we also have fully control on ground processes thanks to the Air Charter network. This ensures the best possible control, safety, and efficiency for all door-to-door cargo shipments.
Your gateway into the world
Our Air Charter network uses a hub and spoke model for air cargo, this allows us to select several centrally located airports near large and important commercial centra. From there, we coordinate flights to and from a wide network of international locations. Through a combination of strong partnerships with small but reliable charter providers and major airlines, we create the ability to ship air cargo to all major destinations.
Most of our air charter routes are based at tier-2 airports, where there are therefore fewer passenger flights and generally less aircraft movement. This reduces the risk of possible delays and allows us to offer our customers security and efficient services, and even guaranteed capacity if needed.
Why booking a charter flight?
Full control and transparency both in the air and on the ground: countless global flight paths and schedules.

Full control and transparency throughout: important for time-critical, temperature-controlled, and high-quality shipments.

Faster transit times and less risk of delays: Our network uses gateways at airports with fewer passenger flights and therefore fewer aircraft movements.

Manage time critical shipments: through higher priority boarding on specific flights and faster and simplified customs clearance at destination.

No destination too far: through strong cooperation with small charter providers and major airlines the ability to engage a global network.

A first-class experience: our experts specialised in organizing ad-hoc charter services and highly skilled in chartering all types of cargo aircraft are ready to guide you in your search for the right charter solution.
Our charter options
DSV uses two main options for transporting cargo through its Air Charter network: whole aircraft or partial charters. We can make customized arrangements for both fixed routes and ad hoc flights. Building on its large presence at, for example, Luxembourg Findel Airport, DSV has agreements with some of the largest cargo airlines in the world. This allows us to guarantee quality and reliability at every step.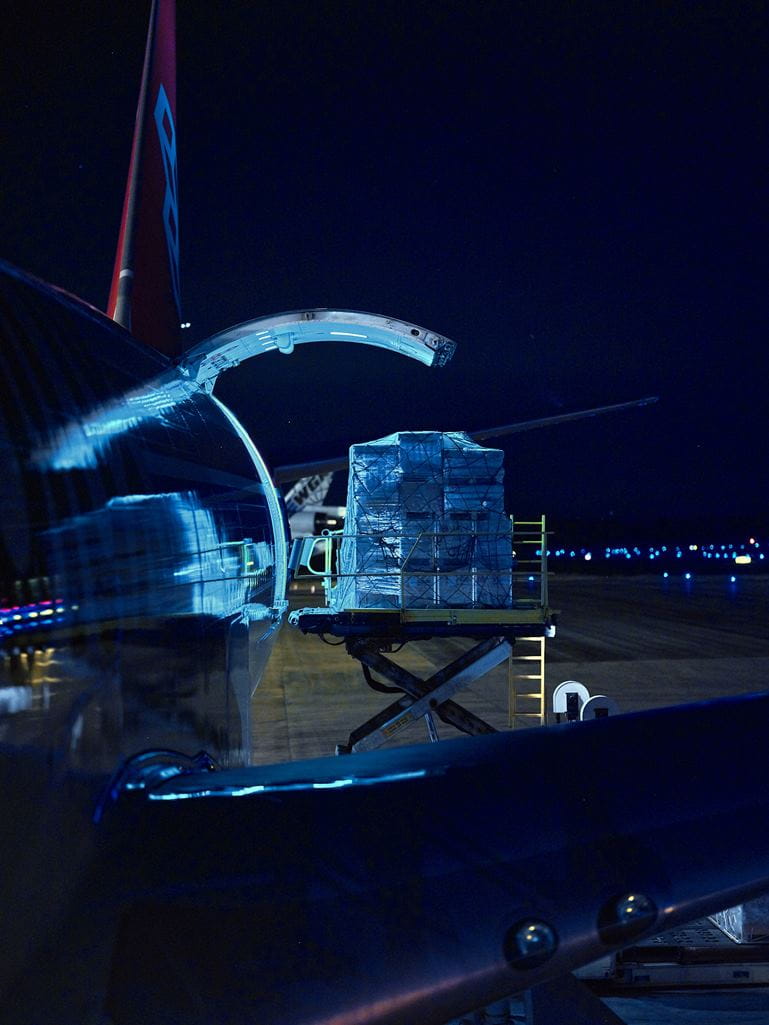 Any questions?
Our teams in DSV Air & Sea are ready for you.