DSV China well prepared for possible strict COVID-19 lockdowns
The past weeks the Chinese government has taken serious action in several areas to prevent a further outbreak of the COVID-19 virus. Big cities such as Xi'an, Yuzhou and Anyang, as well as the Beilun district went into a complete lockdown recently. This often happened after 'only' one confirmed infection with COVID-19. How is DSV in China prepared for a lockdown situation?
14/01/2022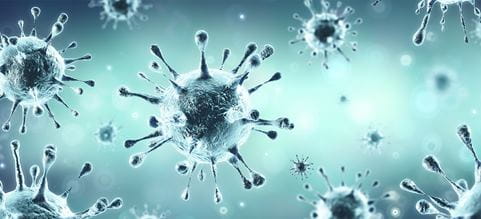 China is currently conducting a zero-tolerance policy towards the COVID-19 virus. Meaning for example that large cities such as Xi'an (13 million residents), Yuzhou (1,2 million residents) and Tianjin (14 million residents) are in complete lockdown.
The lockdown measures are strict: residents are forced to stay indoors, entering or leaving this cities is no longer allowed for this moment, or only with permission from the local authorities and public life has come to a complete stand still. All residents are also required to be tested for the virus.
With these measures China is trying to prevent a massive outbreak in the country. Determining factors this time around are the coming Olympic Winter Games in Beijing in and the fast-approaching Chinese New Year. Many Chinese are expected to go traveling the coming months, which is a reason for the government to contain virus outbreaks as much as possible.
At this moment it seems only a matter of time before a major Chinese port will be hit by the virus and therefore also a general lockdown. For example: the Beilun district, which has been hit by an outbreak is more than close to Ningbo, one of China's main ports.
If Ningbo is hit, things can move quickly according, according to James Chi, director Ocean and Rail, DSV China:
Within a week of the first positive test in an area, there will be a major shortage of manpower, trucks and storage space in warehouses. Terminals will shut down. All of this can have an impact on the delivery times of about fifty percent of the goods. But all DSV locations in China work closely together and share their resources where possible so that we can always offer customers alternatives, if a port should come to a complete standstill. For example alternatives as exporting from another port nearby, hand in shipping instructions at a later date or organize back-up trucks and warehouses.
DSV China is well prepared for a lockdown in one or more major ports. We will monitor the situation closely and keep you informed on further developments.
Any questions?
Our teams in DSV Air & Sea are ready for you.