DSV launches High Value Cargo in road transport
High Value Cargo is one of the supply chain products specially developed by DSV's Road division for high-value goods. DSV High Value Cargo provides security-focused processes, real-time visibility and proactive intervention within the supply chain. For customers seeking maximum risk mitigation, integrated visibility and service excellence, High Value Cargo is a strong competitive advantage.
10/01/2022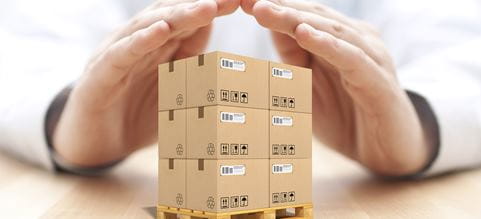 A TAPA certified solution fully managed by DSV
In 2020, based on TAPA's 2020 Cargo Theft Annual Report, there were 6,463 cargo thefts reported to TAPA in the EMEA region and, according to TAPA, this cargo crime through vehicle theft will continue to rise. Only the top of the iceberg is reported to TAPA now. Fragile and valuable goods can be some of the most important items to be transported - requiring more than just special care and attention. High-quality goods are extra safe during every moment of our logistics process, from collection to delivery. DSV takes care of your very valuable goods because our job is only complete when your product has been delivered in a safe way.
Our service is protecting your valuable goods. Our strong network in Europe, combined with screened and trained drivers, adds immediate security. Our TAPA TSR 1, 2 and 3 certified fleet as well as ultramodern box trailers equipped with GPS controlled by our 24/7 High Value Cargo control tower, bring total safety in all elements.
Patrick van Ulft, Managing Director
The service is offered from different security levels, tailored to the individual customer's wishes. This service is continuously updated through internal training by TAPA-trained and authorized auditors within the compliance of our Group Security Policy and the strict regulations of TAPA.
Any questions?
Our teams in DSV Road are ready for you.