Update lockdown Shanghai as of April 7
Further impact on air- and sea freight due to complete Shanghai lockdown
07/04/2022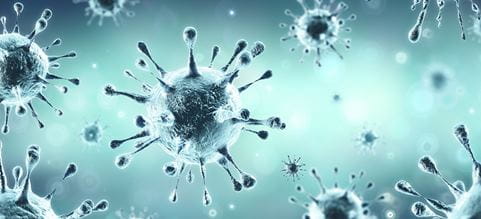 Since our last update, the number of COVID-19 cases in Shanghai have reached a new height with close to 17,000 infections registered on Tuesday April 5. Based on this situation, the lockdown period in Shanghai has been extended indefinitely, so until further notice, all offices and businesses stay closed, and residents are confined to their homes.
At this point, this has the following consequences:
Airfreight
On air freight, we continue to route most of the import cargo via Zhengzhou International Airport. While the airport and surrounding facilities are slowly seeing congestion building up, this option still works reasonably well. We are looking into using alternative airport options such as Hangzhou and Wuhan as well, especially as an additional contingency measure in case the situation in Zhengzhou should worsen further.
Pharma shipments are suggested to be routed via Beijing instead of Shanghai or Zhengzhou.
As for air freight export, we request to ship as little cargo as possible into Shanghai, as shipments are getting stuck there and can likely not be recovered for weeks due to lack of trucking licenses. The key alternative suggested here is also Zhengzhou.
Seafreight
On seafreight, there are no significant changes since pour last update. This means that FCL operations to continue to run via Shanghai, while consolidations and LCL operations need to be routed via other seaports such as Ningbo.
Please contact us when you have further questions
You still can continue to communicate with the various DSV teams in Shanghai as you are used to; we will also continue to coordinate your cargo as agreed. As your reliable logistics partner in global transport and logistics, we are closely monitoring the situation and aim to meet these challenges with viable alternative solutions.
Any questions?
Our teams in DSV Air & Sea are ready for you.