If you work with global trade and find you spend too much time managing classification and tariff codes, the DSV Customs Classification team is ready to help
Our experts are fully trained in all aspects of customs classification compliance so you can get your documentation created quickly – and most importantly accurately.  We ensure that products are thoroughly analysed and matched to the relevant tariff numbers so you can avoid any delays and disputes associated with non-compliance. Each classification is supported by a set of additional details including a full audit trail.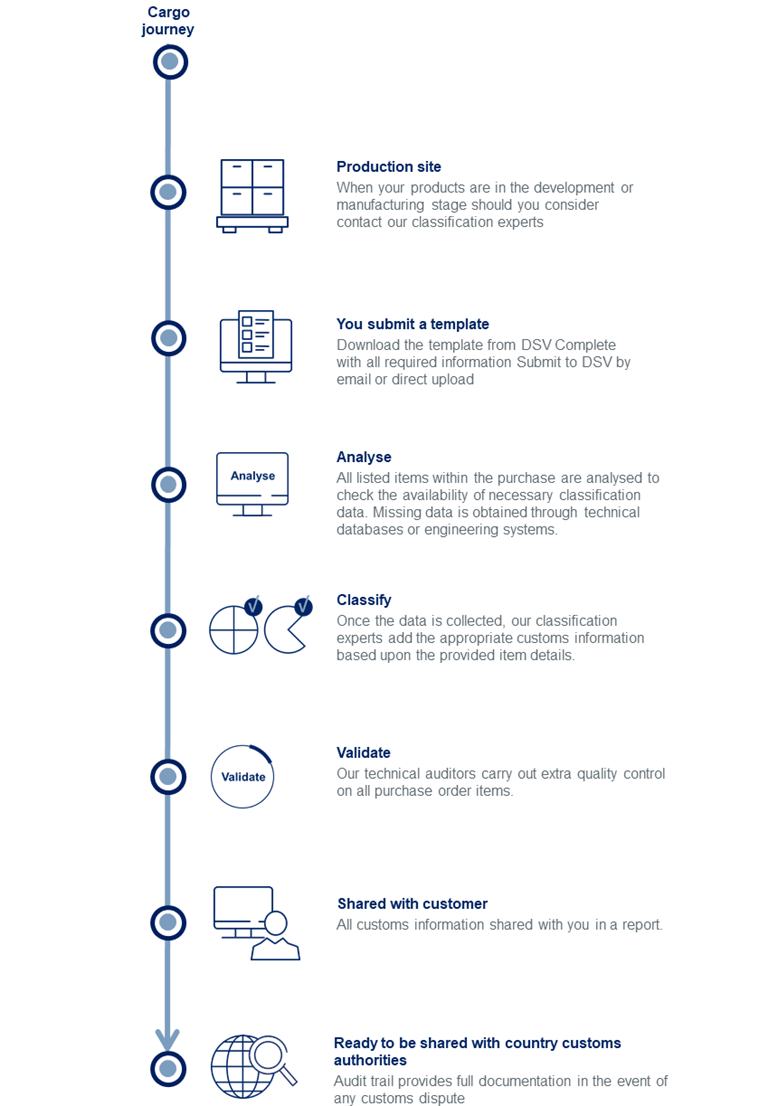 Flexible and personal service
Whether you need the assurance of a team of experts on hand, or an ad-hoc on-demand reporting service, we can help. Furthermore, as a customer, you also have access to our Center of Excellence containing a growing database on validated HTS codes supported by a detailed audit trail. 
Pricing of the DSV Customs Compliance Service is transparent and we can also help your business make further savings by eliminating compliance gaps. 

Why use DSV Customs Classification
Full compliance

with all customs classification

Avoid delays, disputes or overpaid duties

associated with non-compliance

Transparent pricing structure 

Flexible service

to suit your organisation
Request a quote or ask a question
Fill in our form below and our freight forward experts will contact you as soon as possible. 
All fields marked with an asterisk (*) must be filled in.

We will send a copy of your inquiry to your email address.
Any questions?
Our experts are ready to help. Get in touch and we'll find the solution you need.