DSV Q1 results: a good start to 2023 despite slow market conditions
Today, we released our Interim Financial Report for Q1 2023, reporting good results in a competitive market with declining freight volumes and a general macroeconomic slowdown.
2023-04-27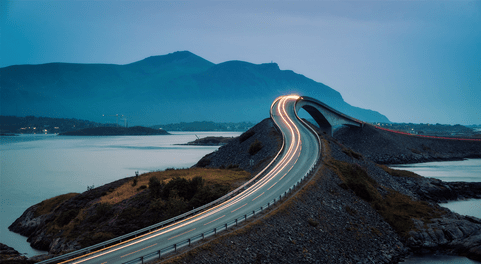 Q1 report - key
highlights
In a market with declining volumes, DSV reports good Q1 results and strong cash flow. Gross profit was down 11%, while EBIT before special items declined by 28% compared to the extraordinarily strong results for the same period last year.
DSV's Air & Sea division reported a 31% decrease in EBIT, impacted by lower freight volumes compared to Q1 2022.
The Solutions division also experienced reduced activity in Q1 2023, reporting a 31% decline in EBIT. However, the performance of the Road division was positive, with results on par with the same period last year.
The ongoing macroeconomic slowdown and normalizing market conditions after years of disruption have had a significant impact on global trade volumes. DSV maintains its long-term ambition of outgrowing the general market and continues to focus on delivering value to customers.
DSV expects global trade volumes to gradually improve in the coming quarters and stands by its full-year EBIT guidance to remain in the range of DKK 16,000 - 18,000 million for 2023.
Selected key figures and ratios for the period 1 January - 31 March 2023
Jens Bjørn Andersen, Group CEO: "As anticipated, the demand for transport services and freight rates declined during the first quarter of 2023. Nonetheless, we achieved good results and strong cash flow in all our business areas by providing good customer service and efficiently managing our capacity. We expect that global trade volumes will improve gradually in the upcoming quarters, and we stand by our full-year EBIT guidance for 2023."
Outlook for 2023
DSV maintains its outlook for 2023 as announced in the 2022 Annual Report:
Operating profit (EBIT) before special items is expected to be in the range of DKK 16,000-18,000 million.
The effective tax rate is expected to be approximately 24.0%.
Company announcement
Any questions?
Our experts are ready to help. Get in touch and we'll find the solution you need.