DSV Projects successfully completes Whitehorse Haeckel Hill Energy Project
Watch the new video of our Projects team managing the renowned move of wind turbines to Whitehorse, Yukon
2023-08-05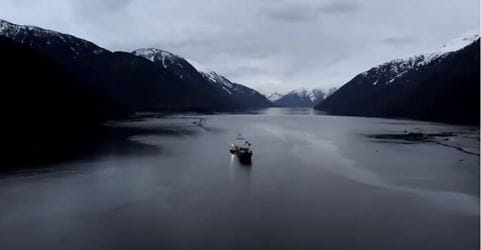 DSV Projects is proud to be part of this momentous move alongside our many great partners. DSV is here to support the Canadian energy sector in upgrading and creating viable solutions for energy generation in both harsh environments and remote locations.
This project is the first of its kind for the Yukon and is owned by the Kwanlin Dün First Nation. The project will reduce reliance on fossil fuels and lower carbon emissions in the region, as it supplies clean energy to the capital city of Whitehorse.
With this project, DSV offered our technical capabilities and global reach to bring our solutions to reality from Europe via the Panama Canal and the Port of Stewart, BC near the Alaska border to the remote Yukon where temperatures in the winter were once recorded at -63 degrees C.
The project involved working with all of our partners throughout a 2+year planning process to the remote and challenging site.
Our ability to execute the project seamlessly involved many facets of our team and partners globally. From our local Canadian Projects team, global DSV Chartering desk, to DSV's technical wind energy experts located in Denmark, whereby we utilized specialized vessels and delivery services from origin port to site.
DSV completed this project safely, on time, and under budget with the final complete delivery to site in July 2023.
The new wind turbines will power up to 650 homes over the 20-year lifespan and will generate electricity, the equivalent of what more than 40 million litres of diesel fuel would do with generators, offsetting a portion of the Yukon's increasing greenhouse gas emissions from energy production.
Project summary:
Origin: Europe
Destination: Yukon
Pieces: 33
Weight: 450,000 kgs
Volume: 4,382 CBM

DSV Projects would like to thank all of our partners with special mention to: Stewart World Port, Western Stevedoring Company Ltd., NexGen Transportation, BBC Chartering, Alaska Survey Associates LLC & Corridor Picture Productions. Our success was achieved by an expert team that spans both time and distance globally.
We are a world-leader in energy logistics with expertise in the development and delivery of safe and economic transport solutions for the wind and solar energy industries. Our services range from transport of large out of gauge wind turbine components to planning the logistics for an entire solar farm.

Let us handle your renewable energy transport and logistics for a cleaner, more sustainable future.
Learn more about our Renewable energy logistics.
Whitehorse, Yukon: Renewable Energy Project
Watch our new video 
To see the YouTube video, please visit:
Any questions?
Our experts are ready to help. Get in touch and we'll find the solution you need.