One central point of contact
When Patrick van Ulft (Managing Director, DSV Road) joined DFDS in 2002 as a Customer Service Officer, HARMAN became his very first customer. HARMAN International is a global leader in connected car technology, lifestyle audio innovations, professional audio and lighting solutions including design and analysis. One of Patrick's contact persons at Harman soon became Henri Colijn. A relationship that has grown in more than 18 years into a partnership based on business content, but with great mutual respect, which also regularly continues outside working hours, where football is always a subject.
In the early years, Henri kept an office in the Netherlands from Groot-Ammers, a rural location, from where they grew to Amsterdam, near the Johan Cruyff Arena. From every location, Harman always strives for partnership with its suppliers. Respect and appreciation for each other's insights and analyses, trust and common sense supplemented with the right dose of humour are strong characteristics of the many years of logistics cooperation. A conscious way of working together which is frequently expressed during the annual Supplier Appreciation Event.
From the beginning of the collaboration, the need for road transport at Harman has only grown year on year. Growth is synonymous with Harman; via centralization processes to a new warehouse to a fivefold increase in volumes in the last five years. And the new logistical challenges are already there as this rapid growth has been accompanied by the change of products as well as the change in the profile of orders. Logistically, Harman changed from pallet delivery to product delivery including e-commerce, a more than logical transition.
In DSV we have one central point of contact for all our questions, which optimizes our cooperation and makes us mutually successful instead of having different points of contact per country and per mode of transport.
Henri Colijn, Senior Director Operations, Harman International
DSV always delivers full to this in a tailor-made manner. Whether it concerns the peak periods at the end of the year, the addition of air freight after the acquisition of Panalpina in 2019, the introduction of the desired security levels in favour of high value cargo, the expansion to Germany for all LTL and FTL volumes then the relocation of goods from another logistics provider to a new warehouse. Each one of these examples of services in transport that sounds like music to your ears.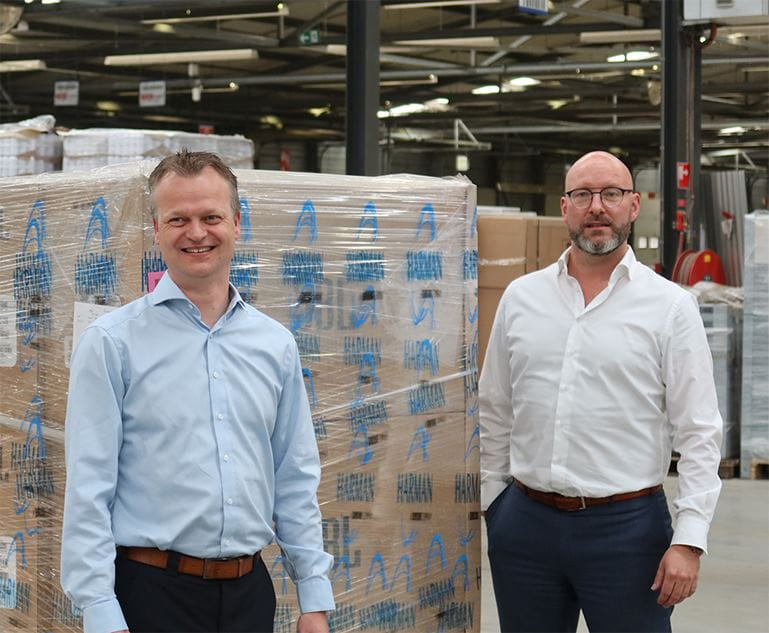 Henri Colijn, Supply Chain Professional 2020
Within his long-term employment at Harman, Henri Colijn was elected Supply Chain Professional of the year 2020 in August 2020. A wonderful recognition for his growth trajectory within Harman, in which he has chosen from his heart to remain fully involved operationally within Harman.
Despite the fact that Henri does not like to be in the spot light, he consciously chose to participate in the election to make it clear to everyone that Harman's achievements are not only attributable to him but to everyone within Harman and to their employees and partners of which DSV is one. The process that followed was extremely intensive up to and including the final. Due to his excellent expertise on the key points of strategy, processes and leadership, he won the final in the middle of the Corona Covid-19 pandemic. The election naturally led to an ambassadorship for the profession of Supply Chain Manager within and outside the industry, which became more difficult due to the pandemic because everything suddenly went online. In addition to the necessary interviews and the opening of the BUAS academic year, he consciously chose to include Harman's partners in this journey. With this he expanded his relationship with his partners in order to grow together to the next phase of collaboration. A choice that is fully endorsed and appreciated by DSV.
"Act like a giraffe" is Henri's tip for future Supply Chain Professionals. Managers with a helicopter view have no eye for detail and do not know what is happening on the floor. The giraffe stands firmly on its four legs, keeps an overview, but is so agile that it knows exactly what is happening on the floor. A giraffe does not have a big heart but a small and strong heart and likes to stay in the background. Together with your team, realize a safe and beautiful working environment in which everyone can find their place in the spot light or in the background. Finally, a giraffe is very good at speeding up and slowing down, a quality every Supply Chain Professional needs.
The future
The joint journey of Harman and DSV is developing further every day; both in terms of services provided and in mutually inspiring and motivating to achieve and expand each other's objectives. Leading in this are the 9 strategic topics up to 2025 of Harman, including innovation, sustainability, direct business, new products and accessories, cost savings and clear individual growth plans for employees.
Any questions?
Let us lead the way.
Our experts are ready to help. Get in touch with us today.