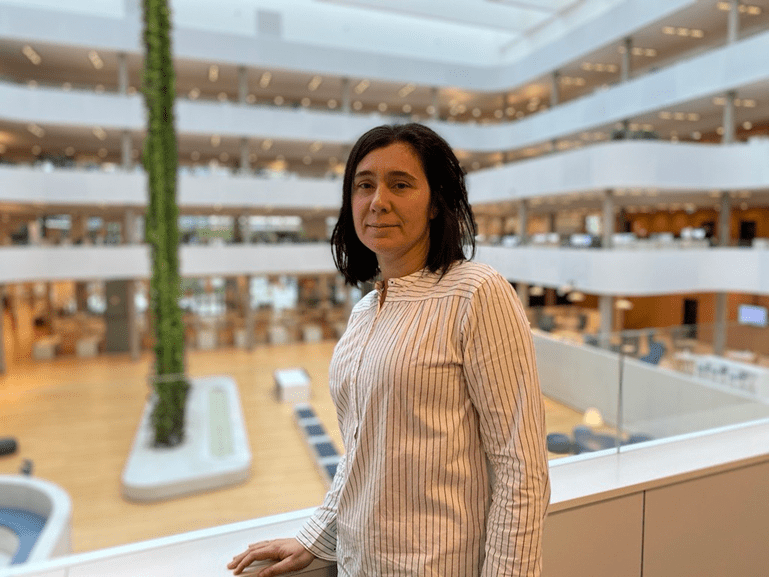 Carmen Campos-Martinez
Manager, IT Operations & Services, Global IT – Germany
Carmen Campos-Martinez joined DSV in 2019 through the acquisition of Panalpina Welttransport. Since then, she has held various roles within the company and is now part of the IT Operations & Services unit, which offers IT services to DSV's employees across the world.
Thinking back to the time when Panalpina was acquired, Carmen recalls both a feeling of uncertainty, but also a feeling of determination:
"I think that one of the most difficult things about acquisitions is the uncertainty that you can face about how your future job situation will look. However, I tried to keep a positive and open mindset and made sure to focus on my next steps. This made the process a lot easier for me."
Finding common ground and settling in
Having worked in multiple companies and lived in several countries throughout her career, Carmen was not new to change. Upon joining DSV, she therefore quickly settled into the new working environment and got involved in several projects that she found interesting.
"I think my previous work experiences made it easier for me to adjust to the new situation. In addition to that, I really enjoyed the projects I was assigned, as I felt I could contribute to their implementation. Also, my new colleagues were very welcoming and professional, and this made it a very good start to my time in DSV," she says.
Carmen shares that in addition to learning about her new tasks, she also put a lot of effort into learning about DSV's culture in the time after the acquisition:
"
Panalpina and DSV had different working cultures. However, during the Panalpina IT integration project, which I was involved in, the two teams were working as one and fully focused on delivering according to the timescale set by the management. One thing that helped was the fact that we shared a global mindset, and no matter who I talked to in the organisation – or the world – I had a clear feeling that we were one company and fully committed to ensuring a successful integration,
" she says.
Passing on the support
Today, years after having joined DSV, Carmen continues to find her work life at DSV enriching. One of the things she particularly enjoys is being able to support newcomers in settling in at DSV.
"I am very appreciative of the support I received when joining DSV, and now it's my turn to pass it on to new employees and make them feel welcome. This is what makes DSV strong; that despite the constant changes we face, we support each other, collaborate across regions and teams, and stay focused and deliver," she says and concludes:
"We need to do well, but we also need to do good – be generous and give back to new employees."
Do you want to work for DSV?
Please check for vacancies.