How DSV resolved capacity issues under strong demand stimulated by stay-at-home economy?
2/7/2021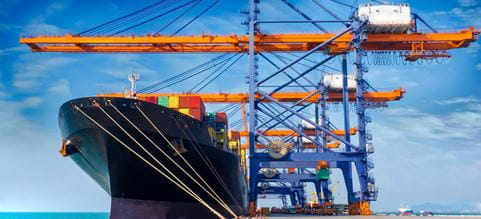 The evolving situation of COVID-19 pandemic has triggered government lockdowns across the world, which as a result led to the blooming of stay-at-home economy. Demands for China exports of medical equipment, laptops, home appliances and labour-intensive products including textiles have therefore surged. According to China Customs, the country's foreign trade volume in goods of 2020 reached a historical high. Exports grew by 3.6% to USD4.65 trillion, and exports to Europe rose by 7%. With consumers' strong demand for 'made-in-China' products, whereas port operations in Europe has been slowed down due to lockdown and insufficient manpower, lots of ships and containers were stuck in destination ports and hence not able to return to Asia.
China exports | An extreme ocean freight market
Facing an extended peak season of high demand which space and equipment in the market could not cater for, DSV took an extraordinary move in 2020 to meet customers' dire needs on capacity out of China into Europe. As an asset-light global freight forwarder, it was the first time that DSV resorted to chartering its own vessels and lease containers to guarantee space and equipment in an imbalanced market.

"This is an initiative, driven by the lack of capacity in the market, to support the needs of DSV customers. At DSV, we are dedicated to finding solutions for our customers to keep the cargo moving despite a volatile market," says Jakob Jeppesen, Executive Vice President, DSV Air & Sea Asia Pacific.
Our Solution | Charter Vessel from Shenzhen to Denmark
In December 2020, DSV's first charter vessel set sail from DaChan Bay Terminal in Shenzhen to Aarhus, Denmark. The multipurpose vessel was loaded with containers combining various general cargo such as PPEs, electrical parts and products, household utensils, and garment. Via our sea-road services, the goods were first shipped from Shenzhen, the manufacturing hub in China to Denmark, then carried to their final destinations in other parts of Europe from Aarhus by truck.
Our Solution | Charter Vessels from Shanghai to Denmark
From Shanghai, DSV chartered two multipurpose vessels to resolve the challenges of capacity and equipment shortage for our customers. Consolidating goods from Central and Eastern China has been a challenge which DSV team has dedicated full attention to every detail including different requirements in terms of customs and commodities. In the end, the two vessels set sail smoothly from LuoJing Terminal in Shanghai, shipping multiple commodities such as healthcare equipment, electronic goods, housewares, mobile parts and apparel to Aarhus, Denmark. The goods would then be transported via our road services in Denmark to reach various destinations in Europe.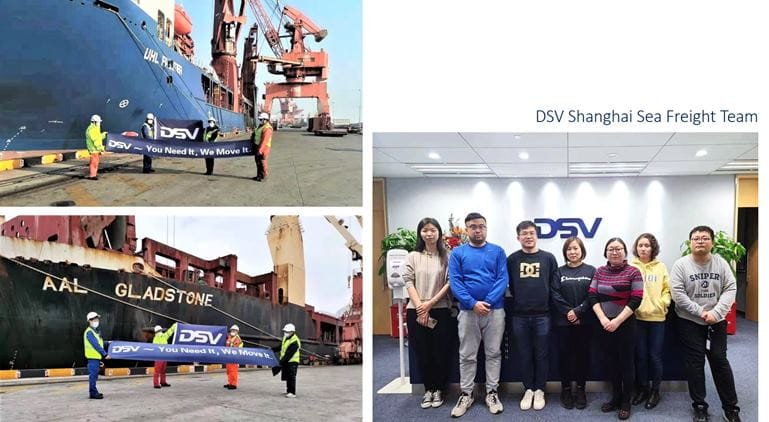 You need it. We move it. | Customers at the centre
The key benefit of DSV charter vessel service is the stable supply of space and equipment, with 100% DSV controlled capacity. Our logistic experts take care of your shipment from cargo consolidation at origin to delivery to the destination, and your cargo is in good hand under the supervision of DSV sea freight team. Through the charter vessel service, we offer sufficient space and equipment to keep your cargo moving.

"At DSV, we always put customers at the centre. We stay close to our customers by listening to their needs and finding solutions to resolve the challenges they have in a difficult market, because what we are offering is a competent partnership that gets things moving," says Claus Thomsen, Executive Vice President, DSV Air & Sea Asia Pacific.
Any questions?
Our experts are ready to help. Get in touch and we'll find the solution you need.