How supply chains are adapting to the electric car revolution
The automotive industry is in the midst one of the most disruptive periods in its history, transitioning from the use of internal combustion engines (ICE) to electrified vehicle (EV) platforms. DSV's Greg Slawson, Senior Vice President and Global Vertical Lead of Automotive, was interviewed by IAG Cargo about the shift and the implications for the automotive industry and its specialised supply chains.
1/16/2023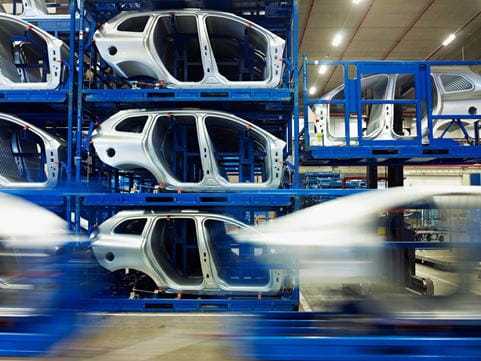 For the last century, petrol has been key to making the wheels turn in the automotive industry, and the ICE era has started to wind down. The sunset is quickening with the rapid electrification technological advancements, increased governmental regulation and changing customer demand. According to Greg Slawson, the electrification and mobility vehicle architecture shift is driving additional complexity into the existing automotive transport industry while shaping future automotive supply chains.
"What might have been a simple solution two years ago, isn't so much anymore. Automotive continues to become more hi-tech – customers need us to move lithium batteries, which adds a layer of complexity,"
he shares.
The complexity that he refers to is twofold, firstly since mature ICE supply chains are running concurrent to nascent electrified supply chains. Secondly, Slawson attributes this to the fact that transporting high voltage batteries isn't as easy as transporting combustion engines due to the different types of hazardous risks combined with a multitude of evolving regulations that must be met to enable safe movement of high energy batteries and systems.
"At DSV, we're direct and upfront regarding the transport of batteries with our customers. Clear communication and alignment of expectations is critical foundation for a successful relationship. We have a different approach to this kind of transport and educate them on the differences from traditional automotive transport. They need to know that it won't happen overnight. If we know that we have a battery shipment coming up, we make sure to explain the approval process and tell them what they need to do to prevent delays. For example, the customer might need to adhere to certain requirements and perform specific validation tests before the vehicle goes into mass production. The culmination of the proactive approach helps transportation lead times to be shortened," explains Slawson.


Air freight as a key enabler of automotive transport
DSV offers a range of solutions for inbound to manufacturing and after-market support, many of which rely on air freight. Air freight solutions are particularly relevant when automotive companies launch new vehicles, have late engineering changes, experience quality problems or need a partner to help them design and execute a recall campaign.

"There is a lot of complexity connected to automotive transports. There are almost 1,000 automotive plants worldwide assembling parts from thousands of suppliers worldwide. At each of those plants, teams are coordinating to ensure the right parts are at the right place every day. Managing these global flows is intricate and complex making it mission critical that we have reliable and flexible partners that help us support our customers," Slawson explains and adds:
"At DSV, we have worked with IAG Cargo for years supporting many of our major global automotive customers. IAG have earned our trust to deliver what we need to satisfy our customers. It's important to have a relationship where we are transparent and able to work creatively together to find solutions for the customer, especially at times when we take on transport assignments that have specific requirements or are particularly complex."
What does the future hold?
Like many other industries, in recent years the automotive industry has been affected by challenges such as labour shortages, production disruptions and supply chain congestion. Despite this, the automotive industry has proven to be resilient, and Slawson is optimistic that automotive production volumes will continue to increase as the challenges subside.
"We keep supply chains moving in a relatively turbulent world while thinking about ways to enable the future of battery and electrified supply chains to work as efficiently as the old supply chains. Some of our primary reasons for doing so are our commitment to reducing our CO2 emissions and ensuring that our carriers have a safer product to transport,"
Slawson says and concludes:
"Right now, there are still some gaps to close before we can reach these ambitions fully, but I am confident that we are on the right track. Within the next three years, the industry will introduce upwards of 250 new models of cars, and a significant amount of them will be EV. We'll continue to educate, provide guidance and collaborate with our automotive customers on solutions best suited for them, while mitigating any new market challenges we may face."
To learn more about DSV's capabilities within automotive transport and logistics, click
here
.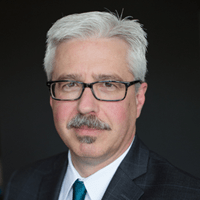 Greg Slawson has led the Global Automotive Industry Vertical for DSV since its inception in 2016. Based in the Motor City of Detroit, Greg works globally and across all DSV divisions to drive the automotive vertical solutions offerings.

Greg has more than three decades of combined automotive experience, having served in OEM, tier one and logistics service provider leadership roles. In addition, he has worked for a big four consultancy and was the CEO of a clean technology start-up.
Any questions?
Our experts are ready to help. Get in touch and we'll find the solution you need.