DSV Air & Sea is your partner for air and sea freight to and from Ecuador
In 2021 DSV was in the LATAM region responsible for no less than 280,000 tonnes of air freight and 290,000 teus of ocean freight.

Ecuador's logistics market has been booming in recent years and DSV is part of it. In 2021 this was clearly noticeable with 6,000 teus sea freight and 12,000 teus air freight. If you need specific tailor-made solutions, we have the capacity in Ecuador to take on this task.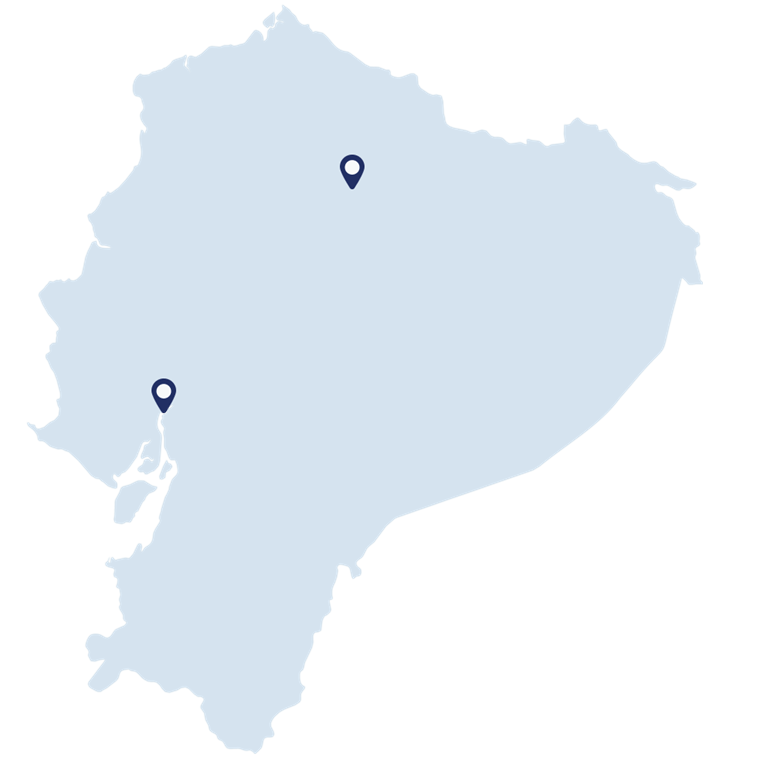 Through DSV you always have access to a complete range of solutions for Full Container Load (FCL) Less than Container Load (LCL) and air freight to and from Colombia. Whether you want your goods to be delivered at the (air) port or all the way to your door. In Ecuador, our facilities are located in Quito and Guayaquil.
DSV offers you
Local presence and market knowledge with our own offices and staff in Ecuador
Safe and efficient handling of your shipments
Track and trace and simple self-service via MyDSV
Fully insurance on your goods during the entire transportation
DSV offers you solutions for air freight, sea freight, road transport, warehouse storage, intermodal transport, and express shipments. We can even arrange customised project transports for you. Our network is global, but locally we are an accessible, transparent organisation that is quick to respond.
Contact us for more information on our logistics solutions to and from Ecuador or get a quote for your next shipment.
Explore your transport options
Any questions?
Our teams in DSV Air & Sea are ready for you.