IT
We enable and develop the business through technological innovations and keep supply chains flowing in a world of change
Excellent IT solutions are the backbone of DSV's global transport and logistics and making sure that the wheels are turning now and in the future are our most prestigious tasks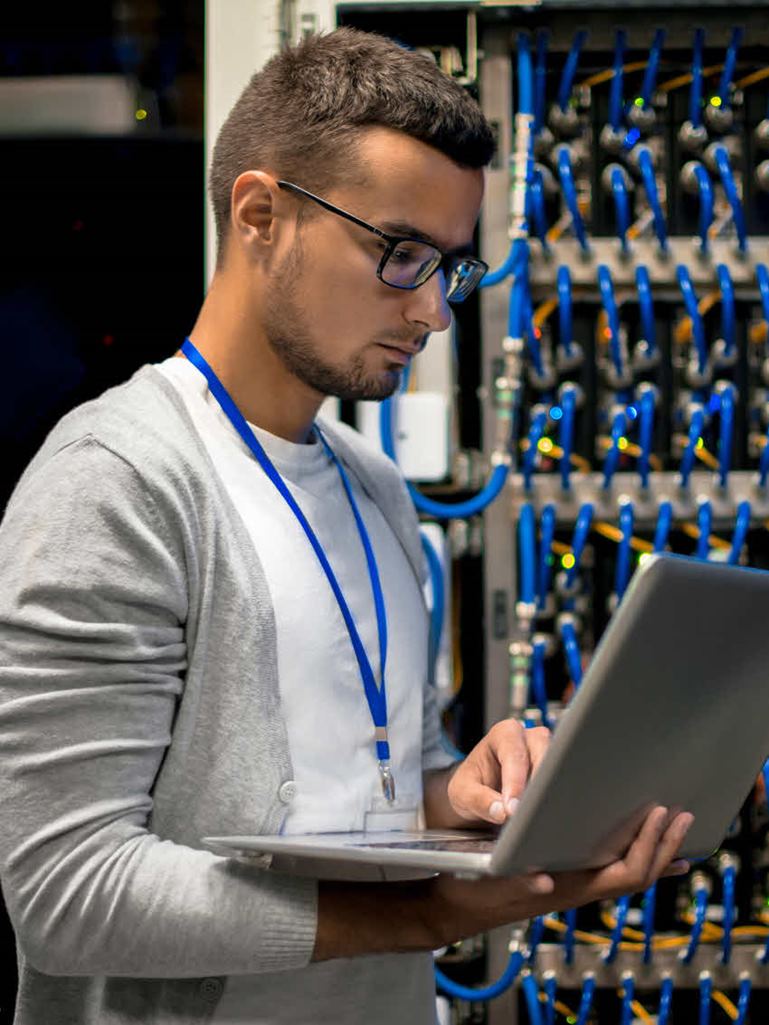 Help us enable the business to grow
In Global IT, we are more than 2,000 colleagues across the world who enable the business to grow organically and through an active acquisition strategy, through well-thought out technological and digitalised solutions. We are one DSV, and in Global IT this means we think and breathe enterprise solutions that benefit all areas of DSV. Our solutions are integrated with both customers and suppliers and in a world of change, this enables us to continuously optimise our customers' supply chains and support efficient workflows for our colleagues and DSV as a whole.

Technology is our bread and butter, but we are not only investing in technology, we also invest in our people. In DSV, we grow together, and we offer you the opportunities to develop yourself and your career in a challenging environment where learning and development are natural elements of our culture. Here you will be surrounded by colleagues who are experts in their field and leadership development and training are big focus areas across DSV and in Global IT.

We value an open dialogue, trust, initiative, and ownership. Our people enjoy flexibility, and autonomy in their work life and this is also how we run our business, where decisions are made close to the customer. This is what makes us unique, agile, and strong.
We play a significant role in global logistics operations as one of the world's largest third-party logistics providers. Looking forward, we are on a mission to become a technological leader within our field, setting the standard for the rest of the industry. It will take a special kind of drive, so if you like challenges and a constantly changing environment, Global IT is the place for you.
Manager, IT Operations & Services
Carmen Campos-Martinez
Carmen joined DSV in 2019 through the acquisition of Panalpina Welttransport. Since then, she has held various roles within the company and is now part of the IT Operations & Services unit, which offers IT services to DSV's employees across the world.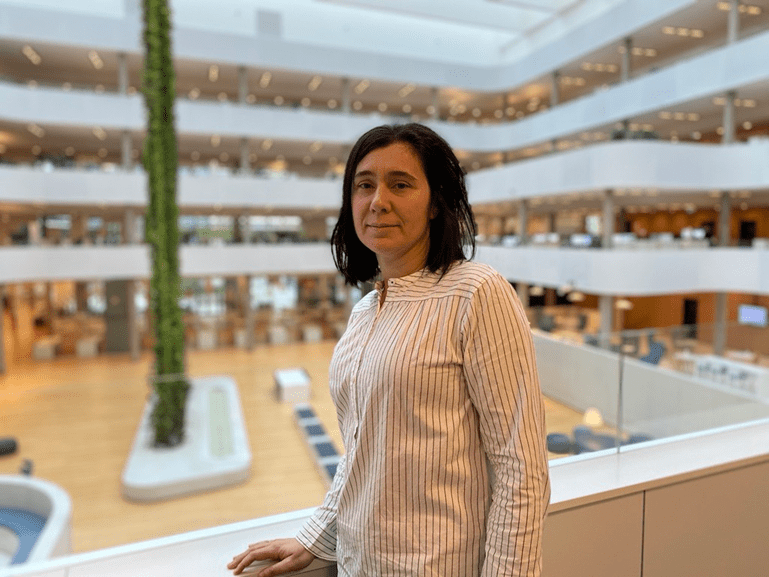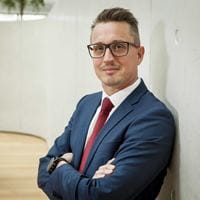 "In IT, we provide the tools for the operation. It is our job to do the very best we can and ensure good, smooth-running systems that provide everything the forwarders in the operations need, so that they are able to focus on using their skills and expertise to forward goods for our customers. In that way, we all play on the same team and contribute to the constant development of DSV."
Mogens Larsen, Vice President, Freight Forwarding IT
At DSV, we're 75,000 dedicated employees, who work in more than 80 countries. Every day, we strive to move forward

Meet our people

See who we are looking for at the moment

Apply now to our open positions

There are hundreds of great reasons to join DSV. We have collected some of them from our employees

Read why you should join DSV
Do you want to work for DSV?
Please check for vacancies