Delays at the Port of Hamburg
There are currently massive delays in sea freight handling at the Port of Hamburg. The ship delays of the last few months have led to a very tense situation at the Hamburg terminals, which can result in waiting times of up to 21 days.
22/04/2022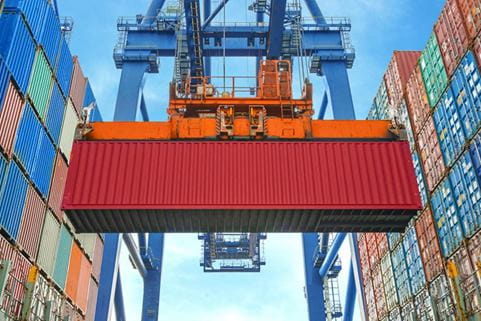 In particular, the too-early delivery of export containers for delayed ships is exacerbating the situation and causing backlogs - terminals and yards are reaching their capacity limits. The pandemic situation also affects operational handling, as shift changes take longer due to controls and handling stops during this time.

Currently, the container terminal Burchardkai is particularly affected. Construction work for a shore power installation by the City of Hamburg at the terminal meant further restrictions on operations, as a berth at CTB could not be used during this time. This work took longer than expected and was not completed until the end of March, which meant that only two of three berths at CTB were available for a total of six weeks and caused backlogs accordingly. The container terminal Tollerort is currently experiencing the least problems and the average waiting time is three to five days. The situation at the Altenwerder container terminal has also eased somewhat in recent weeks and the backlog can be further reduced with an average waiting time of five to seven days.

Every effort is being made to clear the backlog as quickly as possible. Postponements and re-routing are also conceivable in order to ease the situation by reducing the handling volume. HHLA has already implemented delivery restrictions for export containers. A prioritisation of waiting ships is also currently taking place, with larger ships being given priority due to the higher running costs.
Contact us for further assistance
Please consider the possible delays when planning your shipments. We are doing everything we can to minimise the impact on our customers, but this is a situation beyond DSV's control. We will be happy to advise you on alternative transport solutions.
For further information, please contact your usual DSV representative.
Any questions?
Contact us for advice on the right sea freight service for your needs.