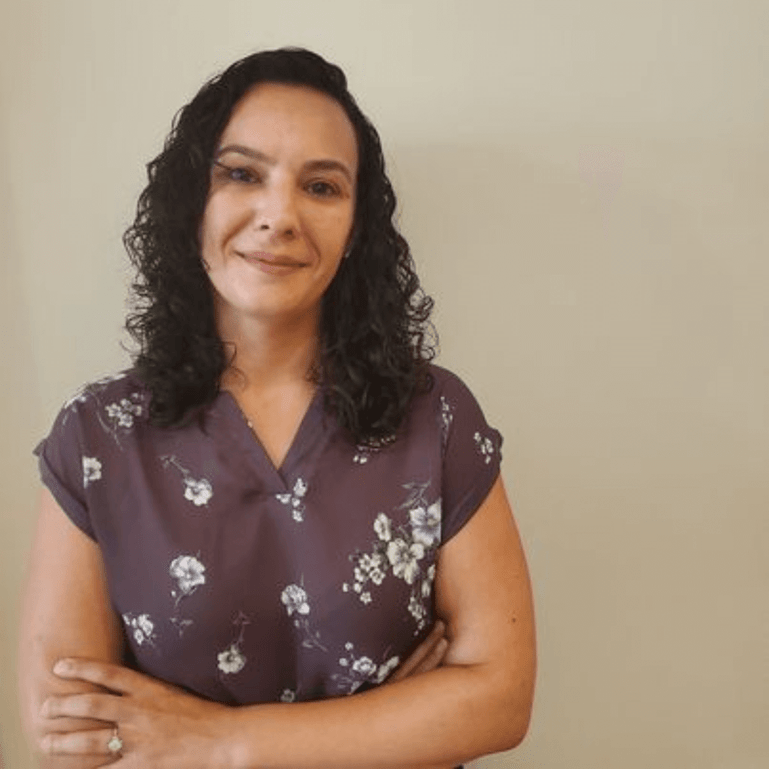 Felicia Caporaso
Financial Controller, Group – United States
Felicia Caporaso spends most of her workdays at a DSV office near her home in New Jersey, but in reality, her daily tasks take her far across the borders of the United States. In her role as a financial controller in Group Finance at DSV, she is responsible for carrying out internal audits in a total of eight countries across North and South America; a position that entails both a high degree of responsibility and frequent travelling occasions. To Felicia, these are some of the things that makes her job at DSV both interesting and meaningful.
An opportunity to work across cultures
Felicia began her career in DSV in 2017, when she became part of the Group Controlling department, which is responsible for overseeing the daily accounting operations in the DSV Group and the divisional managements. She had always been interested in working internationally, so when she was offered an opportunity in Group Controlling at DSV to do just this, she did not hesitate to take it.

"I have always loved the idea of being part of an international workplace, where you get to experience different cultures and work with people from different backgrounds. By joining DSV, I feel that I have become part of a truly global organisation, and in many ways, this job has opened the door for me to the rest of the world," Felicia shares.

Felicia further accounts that one of her most memorable moments in DSV also took place in a cross-cultural setting:
"The first DSV controller visit I ever made was to a DSV office in Argentina, the same month I joined the company. Even though it was a completely new experience for me, I really enjoyed how the visit brought me close to the local teams and their accounting processes," she says and adds:
"One of my favourite parts of being a financial controller at DSV is that I get to help colleagues from across the company identify and solve their accounting challenges. It's very rewarding to be part of an ongoing journey, where we continuously seek to optimise our workflows."
In an international workplace, communication is key
Felicia's colleagues in Group Controlling are placed in many different locations across the world, and quite naturally, being part of an international team can be challenging at times due to cultural differences and conflicting working hours. However, according to Felicia, most challenges can be avoided through considered communication:
"A lot of my daily meetings take place virtually, but this has rarely been an issue. I find that everyone is very structured and efficient during online meetings, and we all consider our cultural differences and respect each other's time. I have close colleagues across the Americas, Europe and Asia, so there's quite a lot of time difference between some of us, but still, we make it work. I also think there are great benefits to being in different time zones, so we can hand over tasks and cover for each other when needed."
Plans for moving to Denmark
Felicia is happy to live and work in the United States, still, she could easily imagine herself living abroad for a longer period of time. For this reason, she is now considering her next step in DSV:
"For some time, I've thought about moving to Denmark in the northern part of Europe to work at the DSV headquarters for a year or two. A lot of my colleagues are located there, and I think it would be a great experience to get closer to them and to get to know a different culture. It's something that has always been an option workwise, but due to some personal reasons, I haven't made the move yet. However, now it seems that it will be possible, so I'm very excited to see where I will be in a year from now."
Do you want to work for DSV?
Please check for vacancies.