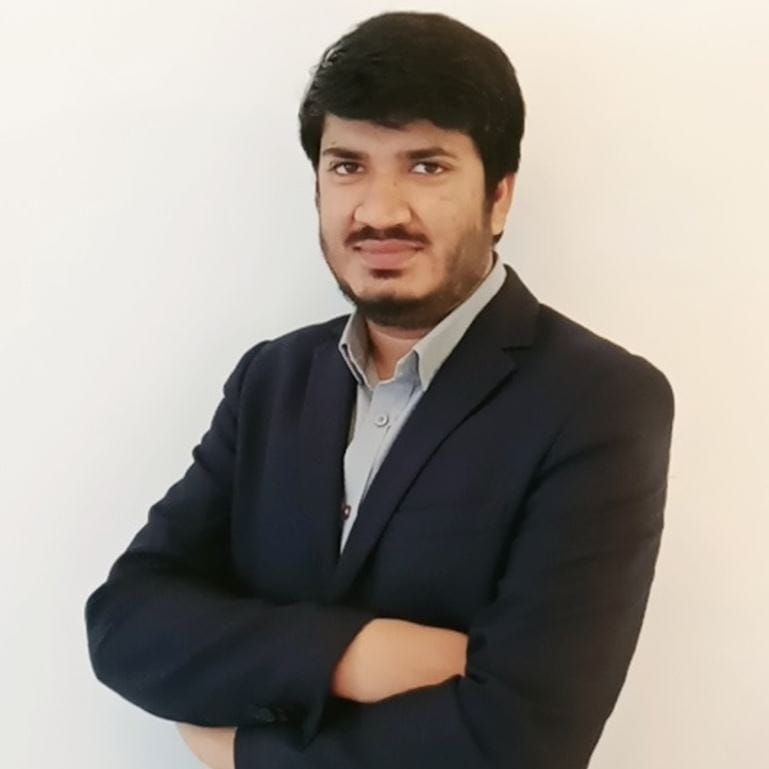 Waqar Islam
Senior Team Lead, Finance, Group – Dubai
Originally from Pakistan, Waqar Islam joined DSV Dubai in 2020 in an accounting role. After a successful start, he has been promoted and is now heading a team of accountants in his current role as Senior Team Lead in the Regional Shared Service Centre's reporting department.
A diverse work environment and plenty of opportunities for growth
Living in Dubai, which is often described as a melting pot of different cultures, Waqar shares that the diverse work environment is part of what originally attracted him to DSV: "I enjoy engaging with people from other cultures and became interested in working for DSV because I liked the idea of being part of a global, multinational company. I think this provides good opportunities for growth – both for employees with a lot of work experience and for those that are still in the early stages of their careers."

Waqar himself has quickly advanced in the DSV system, and reflecting on his journey in the company so far, he particularly highlights the trust that his management has put in him: "Throughout my time in DSV, all of my colleagues have been very supportive. Especially my more senior colleagues, who have provided guidance and encouraged me to pursue a management position. I have always put a lot of effort into my work, and I really appreciate that this has been recognised and that my managers have now trusted me to lead a team."
At DSV, change is constant
Through his time in DSV, Waqar has experienced that even though some of his tasks may not change a lot, few days look the same: "I think that one of the things I appreciate the most about DSV is the constant developments in our systems, our teams and how we work together to reach our goals. There are always new things to learn, and this is a big motivation for me, as I like to have the opportunity to expand my knowledge and improve my skills."

This passion for growing and developing skills is also something that Waqar hopes to be able to pass onto his team: "I would like to be able to inspire and support my team in the same way as my own managers have inspired and supported me in my career. Some days, we are working with a lot of pressure, so it's important to me that we work closely together as a team and help each other out as much as possible. At the end of the day, I hope that my team members feel that they are given the same confidence and opportunities that I have experienced here at DSV."

Do you want to work for DSV?
Please check for vacancies.