The collaboration reflects quality, growth, and a shared vision 
The pet food market is constantly expanding and the search for efficiency and optimisation has risen to the top of the agenda for major companies in the sector. Among them is Almo Nature, a producer of high-end quality cat and dog food that works towards making zero impact on biodiversity, and which is a DSV customer for warehousing and transport.
"We have been working successfully with Almo Nature since 2004 with a 360° service" explains Fabiano Villa, Sales Director at DSV Solutions, Italy. He elaborates:
"We provide warehousing, international transportation and distribution solutions for the domestic market.

With our global presence and end-to-end approach, we manage inbound transport from countries all over the world by sea, road and in rail containers. We also handle all customs clearance operations for products that require it. We follow the logistics process from start to finish, from order preparation to B2B and B2C delivery."
Fabiano Villa, Sales Director, Solutions, DSV Italy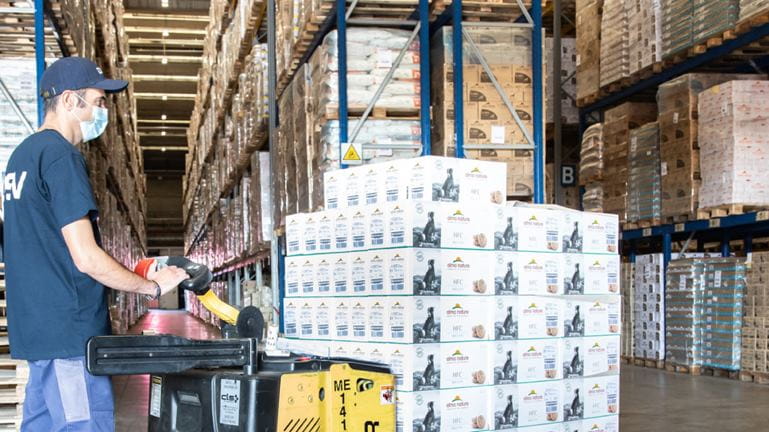 The DSV service for Almo Nature is managed in the multi-customer warehouse in Pioltello, a strategically located depot on the outskirts of Milan. DSV manages around 400 references and a stock of up to 8,000 pallets for Almo Nature, as well as approx. 35,000 shipments a year, between Italy and abroad, with a dedicated team of 25 employees.

"At DSV, we believe it is essential to provide our clients with flexible support to its diversifying and growing business," Fabiano Villa continues. "Over the course of this long partnership, we have established a quality service that is tailored to address growing volumes and requirements associated with customising the new B2C channel."

B2C, and e-commerce in general, represent a business choice that now influences supply chain expectations even in B2B with demand for speed, customisation and customer care. DSV supports its clients with its expertise and IT tools to meet quality, visibility and accuracy expectations.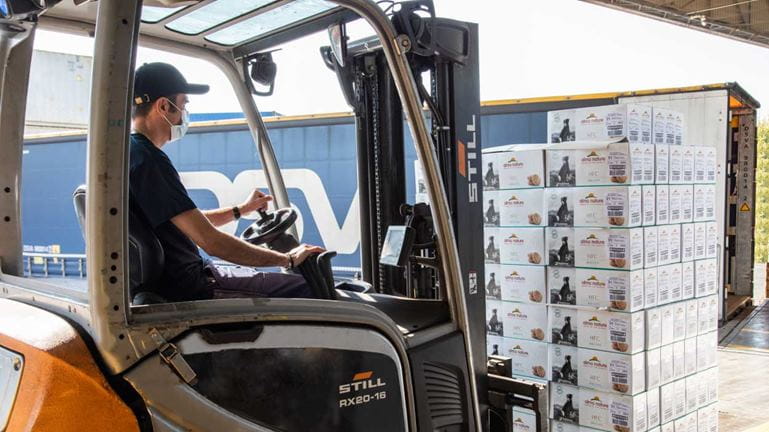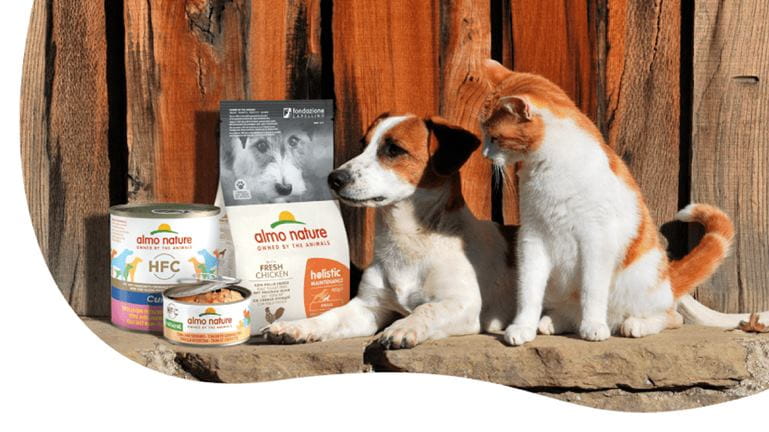 About Almo Nature
Founded in 2000, Almo Nature was the first company in the world to produce dog and cat food using ingredients originally suitable for human consumption, setting a new standard of quality in the pet food world.
Headquartered in Genoa, Italy, nowadays Almo Nature is a brand that gives dogs and cats all-round care through nutrition, designed from the animal's point of view, and the Companion For Life project, which works to give every dog and cat a home and a recognised status in society and in families. It is also working to become a company with a neutral impact on biodiversity (an objective for which it commissioned a study from CDC Biodiversitè) and to become truly "owned by the animals", at the end of a process whereby the Capellino Foundation, which owns 100% of Almo Nature, will gradually allocate its share capital to people who have cats and dogs.
After paying for all these initiatives, the amount of money that remains, after deducting taxes, all goes to the Capellino Foundation, which aims to safeguard biodiversity and combat climate change. This unique model is called the Reintegration Economy.

For more information about Almo Nature, please visit: https://www.almonature.com/en_GB/
Any questions?
Our experts are ready to help. Get in touch and we'll find the solution you need.