DSV supports Norsk Solar to build a green value chain in Asia
Together we deliver clean energy to emerging markets
4/7/2022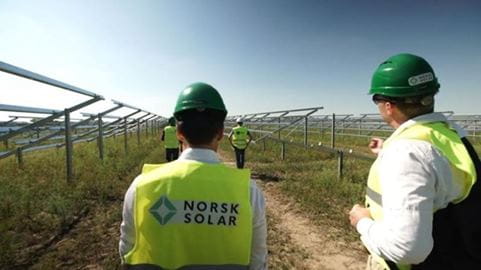 Photo courtesy: Norsk Solar
Norsk Solar specializes in high-quality solar solutions that provide businesses in emerging markets with access to low-cost renewable energy, driving sustainable growth while reducing emissions.

The Norwegian solar solutions provider vows to deliver clean power that makes the world a better place, and DSV, as an advocate for green logistics, is more than keen to support.

Back in the third quarter of 2021, it was no easy task delivering a large number of containers of glass solar panels and inverters door to door from Shanghai, China to Vietnam in an extreme market, where capacity challenges and equipment shortages have been the new norms, combined with a nationwide lockdown in Vietnam. With close collaboration, the DSV teams in China and Vietnam managed to secure space for the customer on board as well as in warehouse for temporary storage that enabled a swift delivery to the 10 sites across Northern and Southern Vietnam as soon as the country was opened again.

"This project is definitely one of the most remarkable moves we have done during the year. COVID presented us quite a few challenges in terms of capacity shortage, port congestion, lack of trucking resources and a lockdown that disabled overland movement with roadblocks," Pierre Duarte, Sales Director of DSV Air & Sea Vietnam, who is also the lead of this project added, "The team has done everything they could to catch up with the schedule and protect the cargo so they arrived at the final destinations intact and in good condition, given the fragile nature of the glass solar panels."

"People at DSV provided very good services and patience in this project." said Jiaming Gao, Project Manager at Norsk Solar, who is impressed by how DSV resolved the challenges and kept the cargo moving during the pandemic. "I am looking forward to working with DSV again."

"We are honored to be able to support this project and we truly appreciate the work of Norsk Solar that shows us how greener energy can be put in use, and how production can be moved towards a better direction in emerging markets like ours that traditionally rely heavily on coal and fuel," Eric Herding, Managing Director, DSV Air & Sea Vietnam remarked.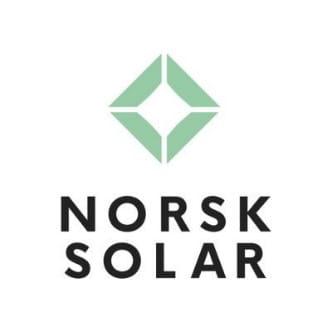 Established in 2017 in Stavanger, Norway, Norsk Solar is a vertically integrated, independent power producer (IPP). It develops, finances, builds, owns and operates solar photovoltaic power plants that deliver clean energy to companies and state utilities under long-term contracts.

Norsk Solar has over 100 MW in operation or under development in emerging markets and is a fast-growing independent solar power producer, targeting 2 GW under management in 2025.
Any questions?
Our experts are ready to help. Get in touch and we'll find the solution you need.