DSV reports strong results for 2022
Today's highlights
2/2/2023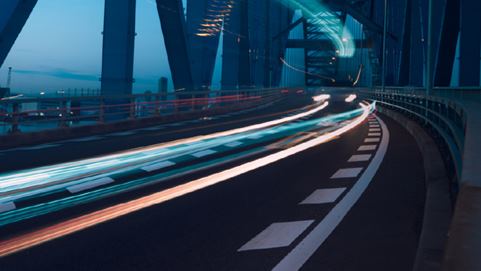 DSV delivered a strong result for 2022, driven by good performance across all our business areas. In 2022, gross profit increased by 33%, while EBIT before special items grew by 48% and adjusted free cash flow more than doubled compared to 2021.
Air & Sea achieved a 53% increase in EBIT before special items, Solutions achieved a 47% EBIT increase, and Road achieved a 9% EBIT increase for 2022. Towards the end of 2022, the performance of DSV's three divisions was impacted by the general macroeconomic slowdown and the gradual normalisation of freight markets.
DSV successfully completed the integration of Agility GIL within a year of the acquisition, making the company a top three player in the industry. M&A remains an important part of DSV's strategy, and the company continues to monitor the market in search of value creation opportunities.
Recognising its role as one of the world's leading transport and logistics companies, DSV has raised its ambitions and committed to reach net-zero carbon emissions across its operations by 2050.
While geopolitical and macroeconomic uncertainty persist, DSV continues to focus on customer service and adapting to changing market conditions.
"DSV delivered a strong set of results for 2022. We achieved EBIT growth of 48% and a strong cash flow, driven by good performances across all divisions. 2022 was an eventful year, and I know that our teams across the organisation have worked hard to support our customers as they navigated extremely volatile freight markets and geopolitical unrest. We also enhanced our climate ambitions and have committed to a net-zero target for CO2 emissions by 2050.
Towards the end of the year, our performance was impacted by the general macroeconomic slowdown and a gradual normalisation of the freight markets. We expect this trend will continue into 2023 and this is reflected in our financial guidance," says Jens Bjørn Andersen, Group CEO.
Outlook for 2023
EBIT before special items is expected to be in the range of DKK 16,000-18,000 million.
The effective tax rate of the Group is expected to be approximately 24%.
The 2023 outlook assumes a global economic growth in the level of 2-3% in 2023 - with lowest growth rates in the advanced economies. Normally, DSV would expect transport volumes to grow in line with the economy, but in the second half of 2022, volumes declined more than GDP due to reduction of inventory levels and normalisation of consumer behaviour after COVID-19. DSV expects this negative development in freight volumes to continue in the first part of 2023, but with a recovery in the second half of the year.
Across all divisions, DSV's aim of taking market share remains intact. DSV will monitor activity closely across the organisation and adjust its capacity accordingly.
DSV will host an investor teleconference on 2 February 2023, at 11.00 CET. Please refer to investor.dsv.com for details.
Read the full 2022 Annual Report
Please find the Annual Report in full length here.
Read the full 2022 Sustainability Report
Please find the Sustainability Report in full length here.
Contacts
Investor Relations: Flemming Ole Nielsen, tel. +45 43 20 33 92, flemming.o.nielsen@dsv.com
Media: Christian Krogslund, tel. +45 43 20 41 28, christian.krogslund@dsv.com
Any questions?
Our experts are ready to help. Get in touch and we'll find the solution you need.