DSV at Transport & Logistics Antwerp 2021
Join us at the leading logistics trade fair in the BeNeLux, taking place at Antwerp Expo on 19, 20 and 21 October.
30/09/2021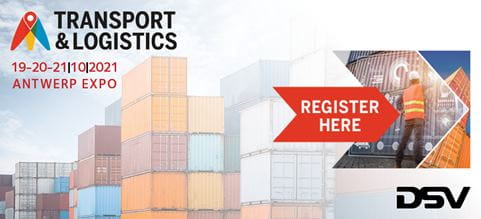 Visit Transport & Logistics and be assured of an impressive load of new insights, inspiration, and contacts. This allows you to be at the forefront of your industry that is in full swing.
Come find us at the entrance of Hall 4 - Stand 4.026 and meet representatives of our sales teams from Road, Air & Sea, and Solutions divisions. Have a chat with them on our green terrace and get familiar with our solutions to your specific needs.
Let us get to know you better and be amazed by our global possibilities, yet our local presence and personal approach.
Don't have enough time to have an elaborate conversation? No worries! Just drop by, say hi, and touch your smart badge at our stand to receive all we have to offer as added value to your business in your mailbox.
Considering the current COVID-19 measures, it is important to register in advance and have a valid Covid Safe ticket if you want to visit this event. You can print your confirmation email with your access code or bring it with you on your smartphone. Your bar code and Covid Safe ticket will be scanned at one of the (touchless) scanning counters, after which you will receive your personal badge for entering the fair.
For more information regarding these measures, please check the event site.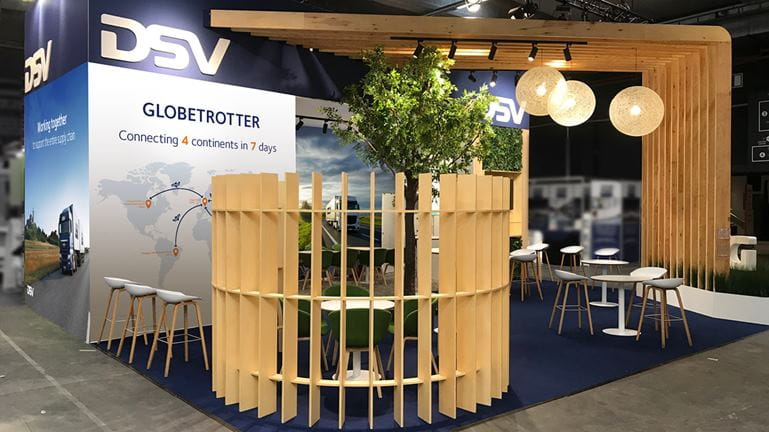 Timing and location:
19 October 2021 from 10 a.m. until 7 p.m.
20 October 2021 from 10 a.m. until 8 p.m.
21 October 2021 from 10 a.m. until 5 p.m.

Antwerp Expo - Hall 4, Stand 4.026
Jan Van Rijswijcklaan 191 - BE-2020 Antwerp
Any questions?
Our experts are ready to help. Get in touch and we'll find the solution you need.