DSV Road is your partner for road transport to and from Norway
Via the DSV terminal in Oslo, we offer road transport of packages, general cargo, partial loads and complete loads to and from Norway. Thanks to our cooperation with DSV in Norway, we offer you efficient transport to and from the country. DSV in Norway has an extensive local presence with terminals in Oslo, Trondheim, Alesund, Bergen, Stavanger, Kristiansand and Arendal, which ensures that we can offer you high-quality solutions.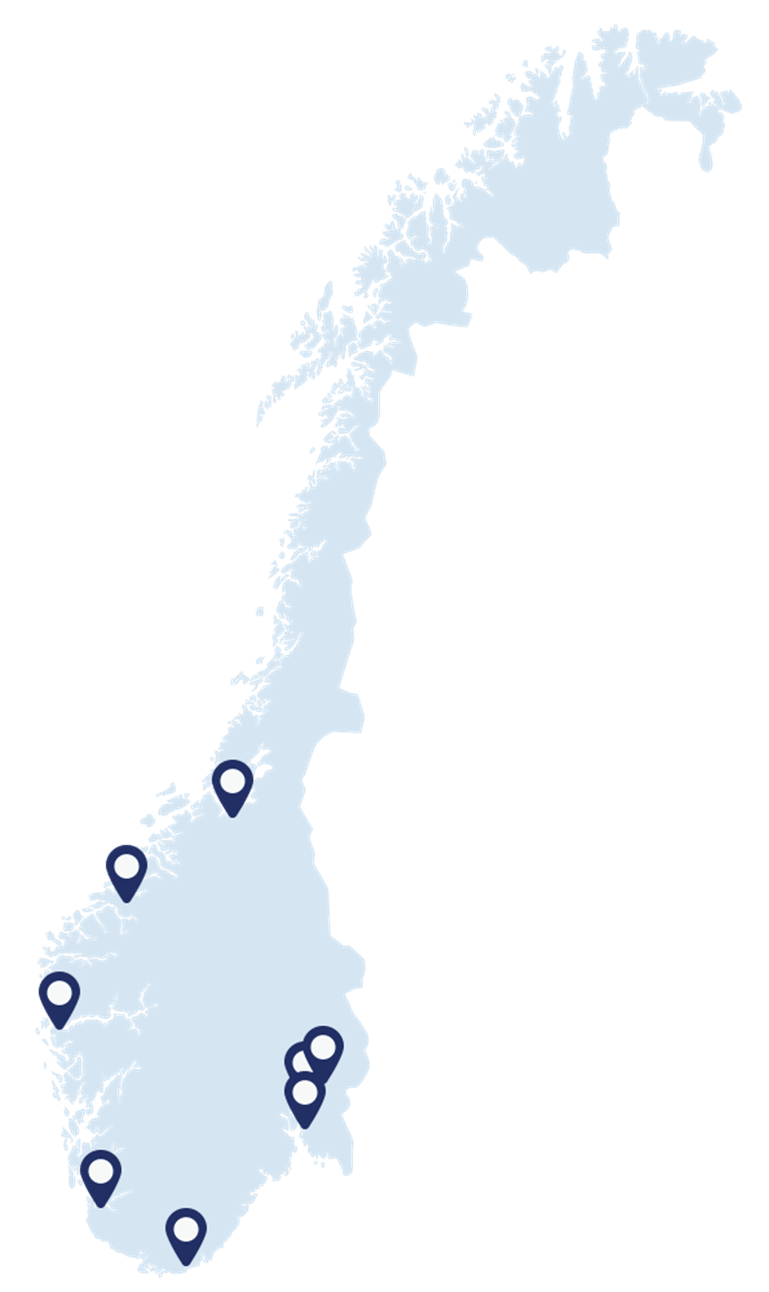 DSV offers
All types of transport in Norway, from packages to whole loads and ADR, thermal and special transport
Proven security of delivery of domestic shipments in Norway by 98%
Short delivery times due to a complete distribution network in Norway, also Lapland and the north of Norway are no problem
Freights depart with tautliners to and from Belgium and Norway
Personal service in your area
Transport of temperature-controlled goods and valuable goods
Trailers with GPS
Explore your transport options
Any questions?
Our experts are ready to help. Get in touch and we'll find the  solution you need.