DSV Road is your partner for road transport to and from Spain
DSV Road is your partner for road transport to and from Spain. DSV is the market leader in Spain with its own offices in Vigo, Oiartzun, Barcelona, Zaragoza, Madrid, Valencia, Santa Cruz de Tenerife, Las Palmas and Alicante and offers daily departures with short delivery times to and from all over Spain. It all happens through a strong distribution network consisting of our own trucks. DSV offers everything from road transport of packages, general cargo, to partial and complete loads from and to Spain. If you need specific tailor-made solutions, we have the skills and capacity to take on this task.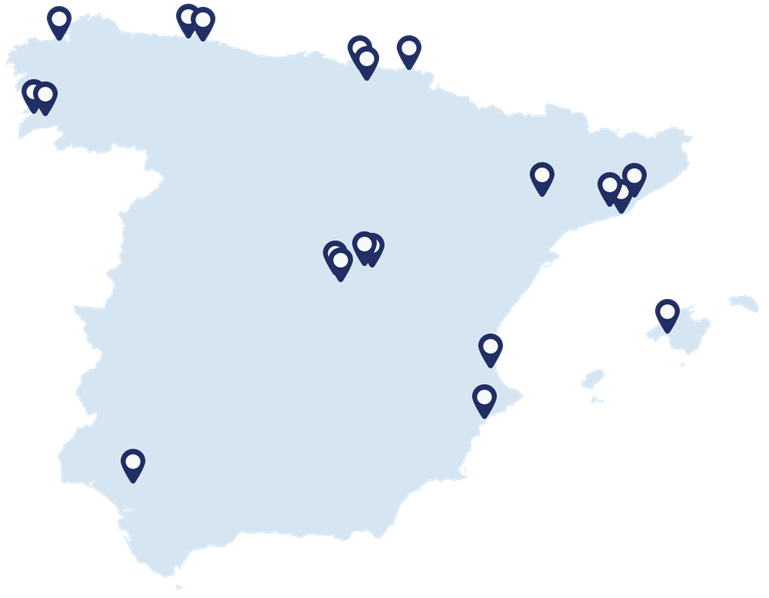 DSV offers
Daily departure of packages, general cargo, partial loads and complete loads
Urgent? No problem. 48 hours is the standard to Spain but Barcelona can be done within 24 hours, Madrid 28 hours and Andalucia 35 hours.
90% of all journeys are double staffed
Transport to the Balearic Islands and the Canary Islands
Own offices in Spain
Personal service from experienced and competent staff
Spanish speaking staff
Temperature-controlled transport and dangerous goods, partial and full loads
GPS on trailers
Explore your transport options
Any questions?
Our experts are ready to help. Get in touch and we'll find the  solution you need.