DSV offers you simple and effective air- and sea freight solutions to and from South America
With almost 4.000 employees spread over more than 50 offices, 32 warehouse facilities and 214.000 square meters of storage space, DSV is well presented on the South American continent.
DSV Brazil plays an important role in this with its own offices and geographical location. With over 1.000 employees spread over 11 offices throughout Brazil, DSV is offering local knowledge on the Brazilian logistics market. We offer you a wide range of air- and sea freight shipments from and to Brazil, whether you want your goods delivered to the (air)port or all the way to the door.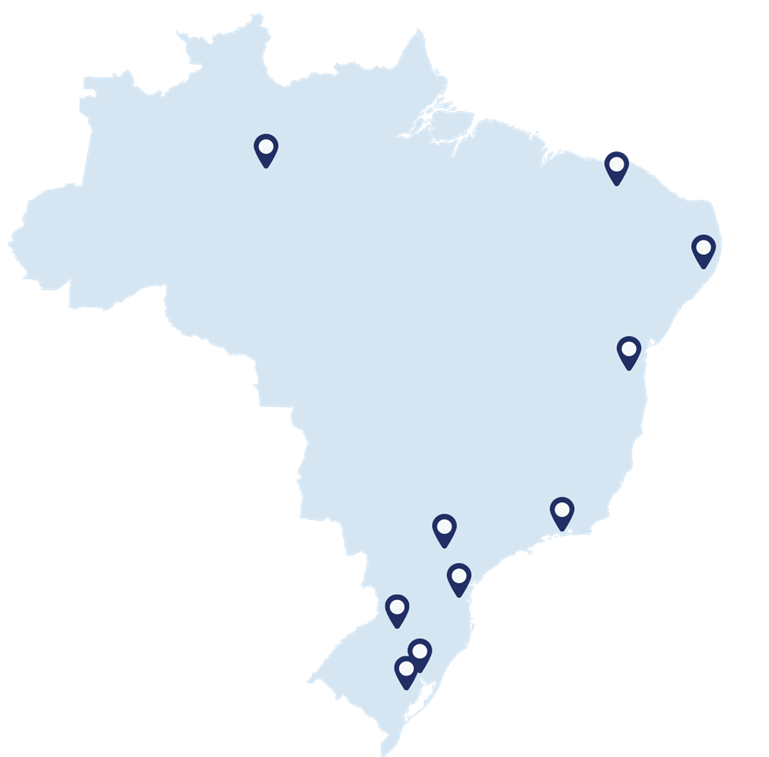 You can find our Brazilian DSV locations in:
Sao Paulo & Sao Paulo International Airport
Campinas & Campinas International Airport
Manaus
Fortaleza
Recife
Salvador
Rio de Janeiro
Curitiba
Itajai
Porto Alegre
DSV has a strong footprint on the Brazilian market with 80.000 tons of air freight and 79.000 teus of sea freight. We have three specialized warehouses offering you more than 54.000 square meters of storage space within the Brazilian borders.Your advantages of air and sea freight from and to Brazil via DSV are:
A large local presence and market knowledge with our own offices and staff

Safe and efficient handling of your shipments

Track & trace and simple online self-service via myDSV

The option on fully insurance of your goods during the entire transportation
ECOS LCL Service
With weekly sailings, DSV offers you a direct LCL consignment solution with shippers owned containers from the German city of Hamburg to Port Santos. Because of the accessibility of the port of Hamburg from the Netherlands, this is an interesting solution for companies in the Netherlands.
With the ECOS LCL service you are always assured of:
Guaranteed space
Weekly departures
Competitive rates
Full door-to-door service with one service provider
Contact us for more information on our import and export freight solutions for Brazil or receive a quote for your next shipment.
DSV offers solutions on air freight, sea freight, road transport, warehousing, intermodal transport and express shipments. We can even supervise customized project transports for you. Our network is global, but locally we are an accessible transparent organization that can switch quickly.
Explore your transport options
Any questions?
Our experts are ready to help. Get in touch and we'll find the solution you need.