DSV Air & Sea is your partner for air and sea freight to and from China
In 2021 DSV was in the Asian-Pacific region responsible for no less than 806.000 tonnes of air freight and 1.537.000 teus of ocean freight.

China is clearly playing a more than important role for us. With 414,000 tonnes of air freight and 896,500 teus of sea freight in 2021, DSV had a clear presence in China. Our 2,300 employees spread over 20 locations throughout China, processed no less than 1,187,000 shipments last year!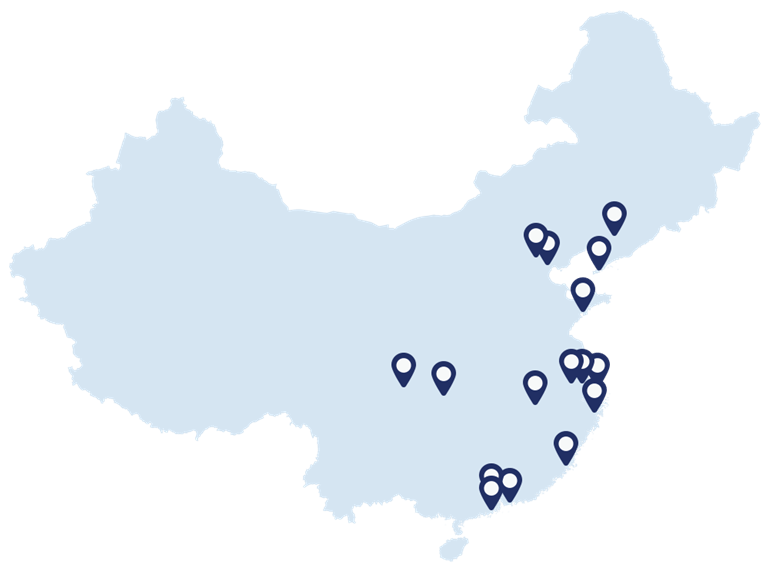 With DSV you can use a complete range of solutions for Full Container Load (FCL) Less than Container Load (LCL) and air freight to and from China. Whether you want your goods to be delivered at the (air)port or all the way door-2-door. We do this together with our offices and warehouses located in Wuhan, Qingdao, Xiamen, Ningbo, and Shanghai among others.
DSV offers you
Local presence and market knowledge with our own offices and staff in China
Safe and efficient handling of your shipments
Track and trace and simple self-service via MyDSV
Fully insurance on your goods during the entire transportation
The new silk route
We do not only provide the more traditional air and sea freight solutions for China. With our specialized rail solution, we also offer you a reliable logistics for air and sea freight. This rail solution is known by the name 'new silk route'. As a customer you benefit from greater flexibility and shorter transit times than sea freight.

The environmentally friendly method of rail transport offers you a cost advantage and bigger capacity compared to air freight. Using our rail module, we transport an additional 14.000 teus every year from China.

DSV offers you solutions for air freight, sea freight, road transport, warehouse storage, intermodal transport, and express shipments. We can even arrange customised project transports for you. Our network is global, but locally we are an accessible, transparent organisation that is quick to respond.

Contact us for more information on our logistics solutions to and from China or get a quote for your next shipment.
Explore your transport options
Any questions?
Our experts are ready to help. Get in touch and we'll find the solution you need.