DSV's Charter Network Now Open for Cargo To & From China
In last week's newsflash it was informed that multiple airlines suspended or reduced flights to Mainland China in line of the spreading Coronavirus. In conjunction, the Chinese government extended the Chinese Lunar year until Feb 10-17, encouraging workers to stay or work from home.

The airline's suspension of flights is becoming visible to the access of 5,000 tons less capacity per day, resulting in backlogs and supply chain disruptions for weeks to follow.
What to expect
As for this week, if ports will be re-staffed and workers pick-up their routine, shipments can physically start moving again in and out of China.

From a capacity perspective, this is different as some carriers have suspended flights to the end of March, meaning gaining access to space will be limited in weeks to come.
What is DSV doing
DSV has worked out a unique solution where it will position its assets through the DSV Charter Network and bridge the need of capacity in and out of China.

DSV secured the slot-times to operate its full freighter airplane (747-8) between China and its Charter network hub in Huntsville, Alabama, USA, three times per week—east and westbound.

This solution will secure 100% DSV controlled capacity and DSV ground handling at uncongested airports feeding to and from US, CN, MX, CA, and LATAM airports.

By leveraging the Huntsville hub and spoke model, DSV can connect all continents with the DSV controlled Charter Network.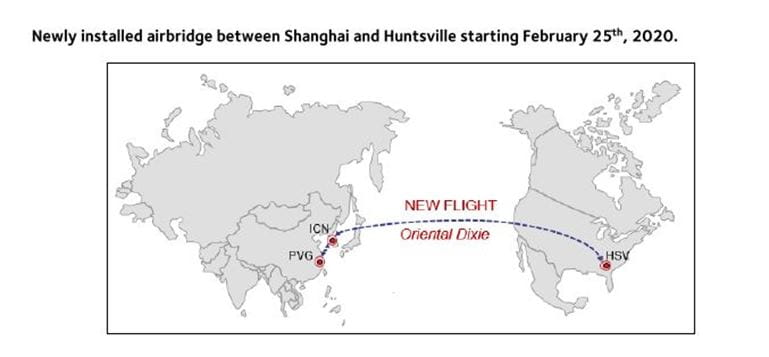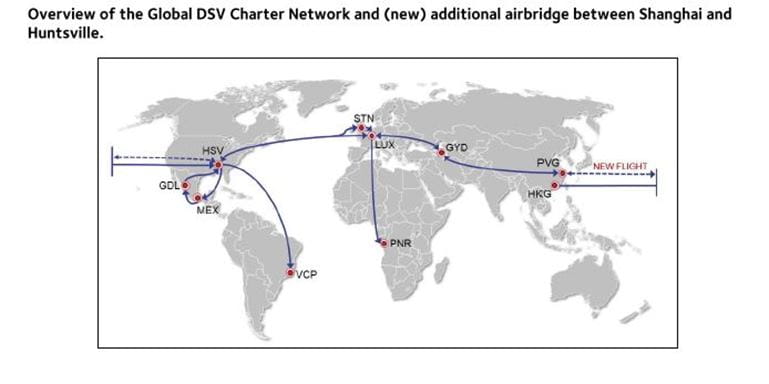 Gives you control of your shipment

READ MORE ABOUT SELF-SERVICE TOOLS

Newsletter

Stay up to date with DSV Newsletters.

DSV offers key information related to your specific needs

myDSV

Shipping Made Easy
Any questions?
Our experts are ready to help. Get in touch and we'll find the solution you need.