DSV Commits to Growing Aerospace Capabilities with New Engine Team
A new engine team based in Cincinnati, Ohio and Glasgow, Scotland brings more experience to our successful aerospace program.
05-06-2020

We are proud to announce that we continue to grow our aerospace industry offerings. We recently expanded our aerospace department in Cincinnati, Ohio and in Glasgow, Scotland. This new team brings over 120 years of logistics and aviation experience to DSV's successful aerospace program. The expansion complements our teams in Boston, Massachusetts and London, England.

Both teams provide ground and air logistics solutions for international shipments of commercial aircraft engines and engine components, including fan cases, thrust reversers, and more.

"This team brings new capabilities and expertise, while our expanded global aerospace footprint, resulting from the acquisition of Panalpina, furthers our position within this demanding niche," said Juergen Horak, Director of Aerospace. "Our Boston-based aerospace team has an outstanding reputation as a result of supporting a major engine OEM and we look forward to new opportunities."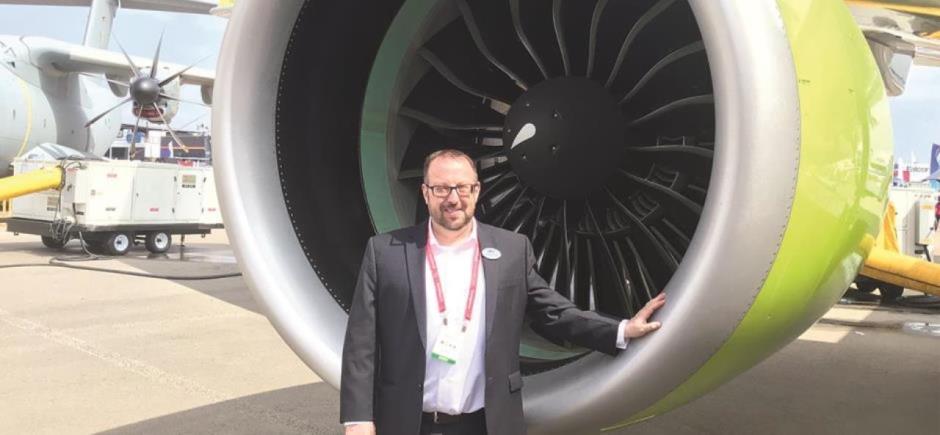 Juergen Horak, Director of Aerospace
DSV's commitment to providing OEM, airline, and MRO customers end-to-end transport management of these multi-million-dollar assets is unmatched, as is the experience which culminates in critical schedules being met while ensuring 100% compliance throughout all phases of handling.
Our US-based aerospace team also has members in offices near major airports around the country to handle all aspects of the aerospace supply chain, end-to-end.
Just as jet engines have evolved, DSV will continue to look toward the future and evolve in terms of supporting the industry via our global aerospace footprint and team of aerospace professionals.

To speak with someone from our Aerospace Engine team, please reach out to aerospace@us.dsv.com.
Any questions?
Our experts are ready to help. Get in touch.