DSV Named a Top 100 3PL Provider by Inbound Logistics Magazine
We are honored to be awarded a spot in the top 100 Third Party Logistics Providers by Inbound Logistics Magazine.
08-14-2020

DSV has been named a Top 100 Third-Party Logistics (3PL) Provider for 2020 by Inbound Logistics Magazine, a leading publication in the supply chain and logistics industry. DSV is honored to be included in this prominent list recognizing 3PL excellence.

Inbound Logistics selects its Top 100 3PL Providers by assessing each company's capabilities and determines whose products and services help solve specific logistics challenges and create efficiencies across the entire supply chain. Each year the publication's Top 100 serves as a resource list of the providers best equipped to meet and surpass readers' growing needs for outsourced logistics solutions.

"We're very pleased to be a part of Inbound Logistics' Top 100 list of 3PL Providers and recognized for our ability to serve the logistics needs of customers," said Mike Marlow, President, DSV North America Solutions division. "Our experienced people, industry knowledge and innovative solutions enable us to offer logistics solutions that continue to add value within our clients supply chains. We are proud of our team's hard work and commitment to our clients as we work towards that goal."

The editorial staff selected the 100 logistics leaders from the 300+ candidate pool of companies that specialize in logistics services.

"When choosing the 2020 Top 100 3PL Providers, Inbound Logistics' editors looked for providers who offer the visibility, flexibility, speed and control that drive the supply chain solutions our audience needs to achieve their goals and meet customers' evolving needs," said Felecia Stratton, editor of Inbound Logistics. "Inbound Logistics is proud to honor DSV for innovative solutions empowering logistics and supply chain excellence in 2020".

Inbound Logistics' Top 100 3PL Providers are featured in the magazine's July 2020 issue, as well as on their website.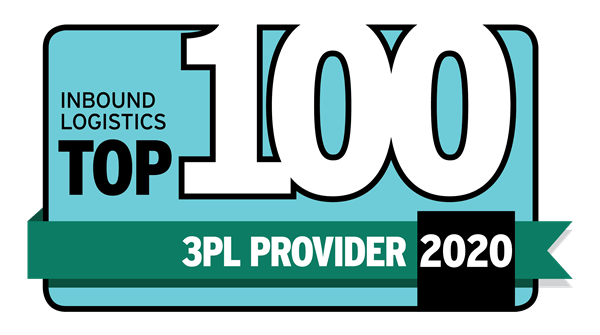 About Inbound Logistics:
Inbound Logistics, the demand-driven logistics magazine, is the leading multi-channel content provider targeted toward business logistics and supply chain managers. Inbound Logistics' mission is to help companies of all sizes better manage corporate resources by speeding and reducing inventory and supporting infrastructure, and better matching demand signals to supply lines. More information is available at www.inboundlogistics.com.
Any questions?
Our experts are ready to help. Get in touch and we'll find the solution you need.