Interim financial report for Q3 2020 released
All three divisions have contributed to a strong result in Q3. We can all be proud that the Panalpina integration is successfully completed and now our focus must be on organic growth.
10-29-2020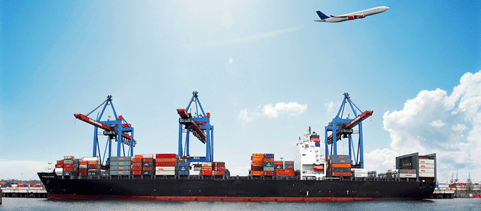 Jens Bjørn Andersen, Group CEO: "In the third quarter of 2020, all three divisions delivered results above our expectations. Market conditions have been better than anticipated across most of our markets, and at the same time we benefit from efficient cost management. We are happy to announce that all material aspects of the Panalpina integration have now been successfully completed and we can now intensify the focus on organic growth."
Outlook for 2020
Based on the financial performance for the first nine months of 2020, guidance for full-year 2020 is updated as follows:
Operating profit before special items is expected to be above DKK 9,250 million (in line with trading update of 9 October 2020)
Special items, costs for 2020 are expected in the level of DKK 2,100 million (previously DKK 2,300 million)
The effective tax rate is expected in the level of 25%
The guidance is based on assumptions of a continued gradual improvement of the freight markets with no further material disruptions of global supply chains.
Share buyback
A separate company announcement about the launch of a new share buyback program of up to DKK 6,000 million will be issued today. The program will run until 30 April 2021 or earlier if finalized.
Contacts
Investor Relations
Flemming Ole Nielsen, tel. +45 43 20 33 92, flemming.o.nielsen@dsv.com
Frederikke Anna Linde, tel. +45 43 20 31 95, frederikke.a.linde@dsv.com
Mads Kristian Hofmeister, tel. +45 43 20 33 88, madskristian.hofmeister@dsv.com
Media
Maiken Riise Andersen, tel. +45 43 20 30 74, maiken.r.andersen@dsv.com
Any questions?
Flemming Ole Nielsen, Executive Vice President,
IR and Corporate Communication