DSV Breaks Ground on One Million Sq. Ft. Logistics Facility in Lancaster, Texas
12-10-2020

DSV broke ground on a new facility in Lancaster, Texas. The distribution and office complex will include over one million square feet of warehouse space, 100 dock doors, and approximately 50,000 square feet of collaborative office space.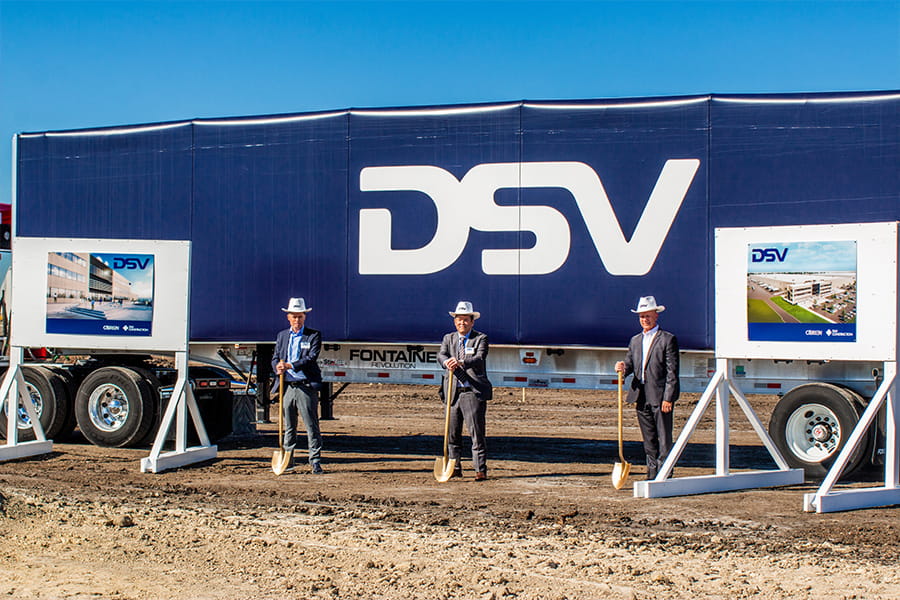 From left: Ole Iversen, Executive Vice President, Air & Sea; David Peng, President, Road North America;
and Michael Marlow, President, Solutions
The Ceremony
At the groundbreaking event, representatives from DSV, the City of Lancaster, EMJ Construction, and O'Brien Architects were present to mark the occasion.
Rebecca Martin, Director, Marketing, Communications, Tender Management, introduces the DSV executives:
Michael Marlow, President, Solutions; David Peng, President, Road North America; Ole Iversen, Executive Vice President, Air & Sea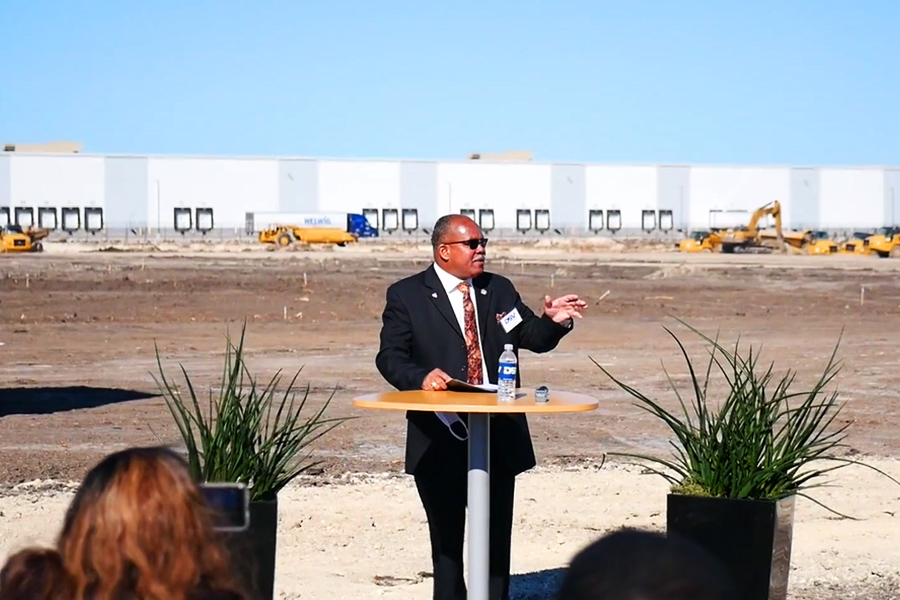 Mayor Clyde C. Hairston, City of Lancaster
Mayor Hairston spoke on behalf of the city and remarked on the excitement around welcoming DSV to the community:

"I'd like to officially welcome DSV to our great city. The city of Lancaster will gain much from this partnership as DSV invests $72 million into this new facility and $8 million into business and personal property. We are excited that DSV continues the ongoing motion of large companies choosing to locate here in our hometown."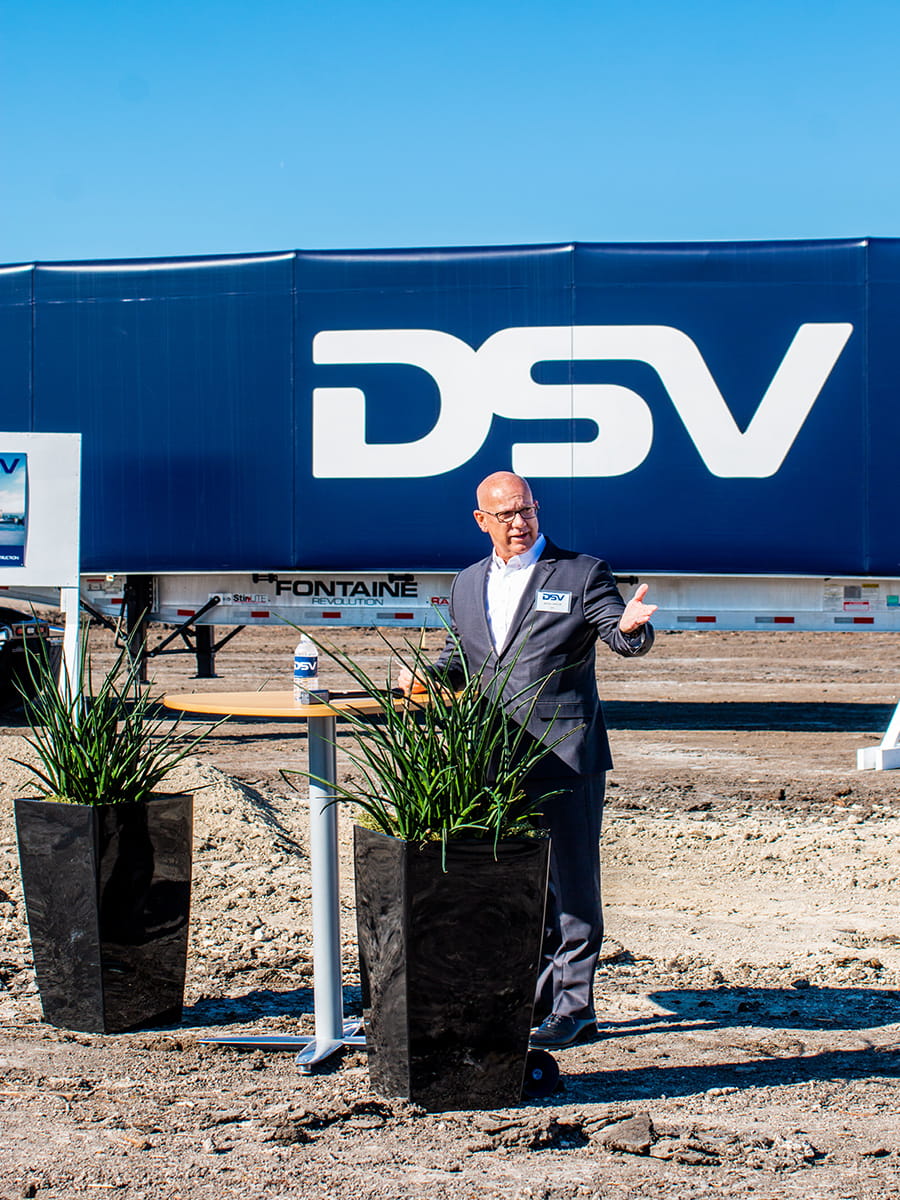 Michael Marlow addresses the audience
Michael Marlow, President, DSV Solutions provided the crowd with some global facts about DSV's business, noting that this new facility will be the largest operated by DSV in the United States.

DSV By the Numbers
Air freight – 1.7 million tons annually
Ocean freight – 2.6 million TEUs annually
Road transport – 30 million shipments annually
Warehouse space – 60 million square feet

Michael Marlow also spoke on the impact we will have on the community:

"DSV's culture is to be involved in the community, way beyond bringing jobs here, and we look forward to working alongside you all. When this facility opens, it will be the largest facility run by DSV in the United States. We are very proud of that and looking forward to being here in Lancaster."
As a first step towards integrating ourselves into the local community, lunch was provided for the event in true Texas tradition from a long time local business, Hickory House Barbecue.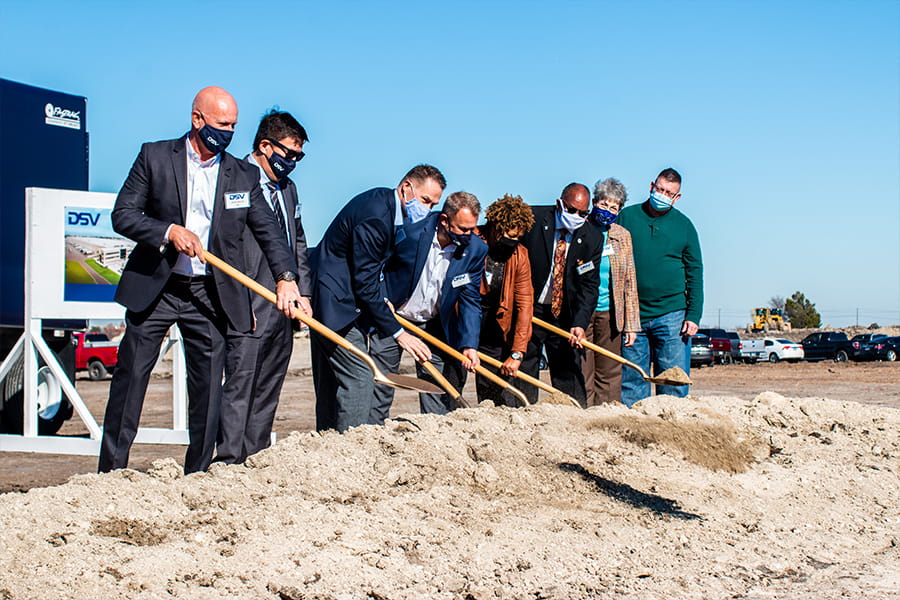 Representatives from DSV and the City of Lancaster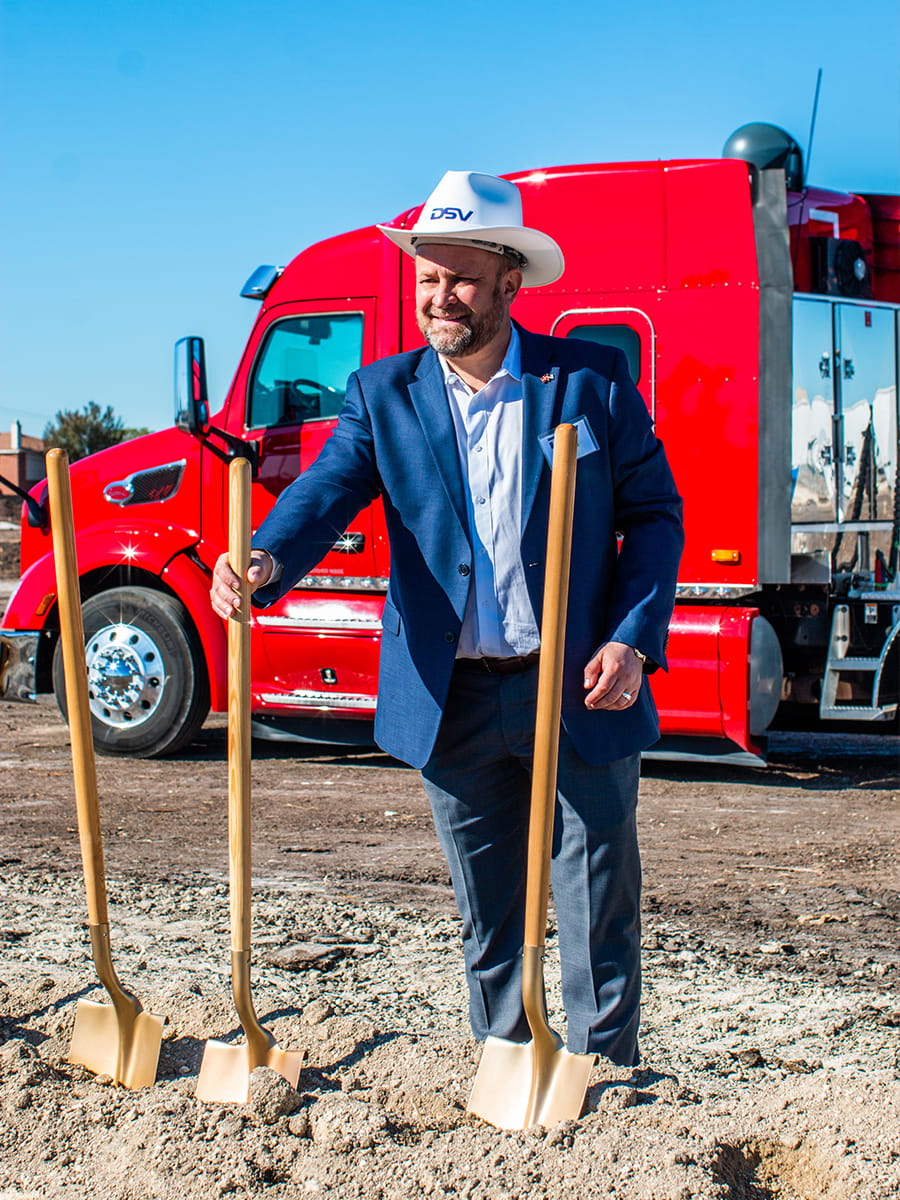 Rene Harboe, District Manager, Air & Sea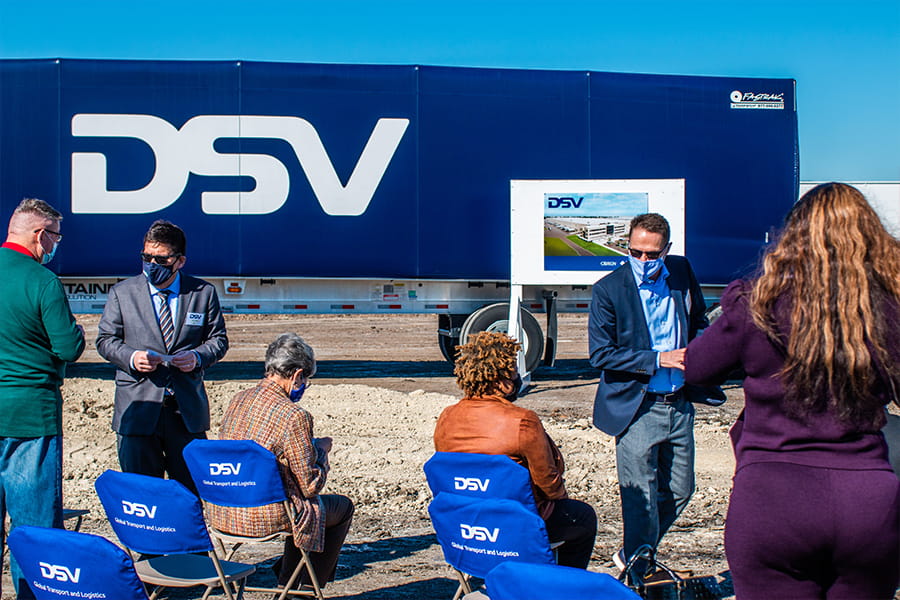 David Peng and Ole Iversen discuss exciting opportunities with city officials
DSV's History and Impact
This site represents the first location in the United States where DSV has come together under one roof representing all three of our divisions: Air & Sea, Road and Solutions. It is truly a milestone not only for our clients and employees, but for the city as well. The project will create more than 400 job opportunities and serve as a regional hub for DSV.

Since DSV's introduction in the US several decades ago, we have quickly expanded to major airports, port locations, and supply chain hubs while efficiently serving our clients logistics needs. In this spirit, the Lancaster location continues this strategy by maximizing the corridors of I-45 from the Port of Houston as well as I-20 reaching East and West across the country, and critical proximity to DFW International airport.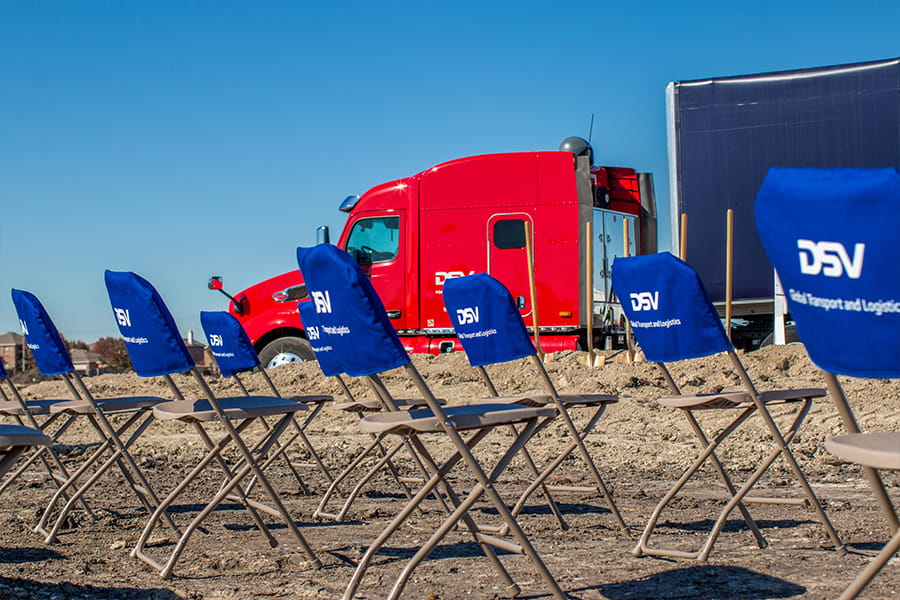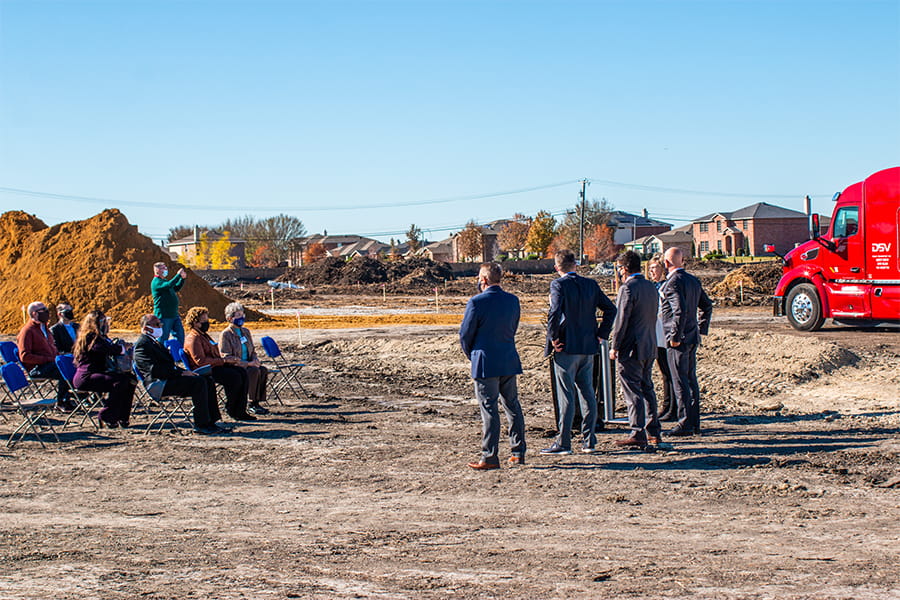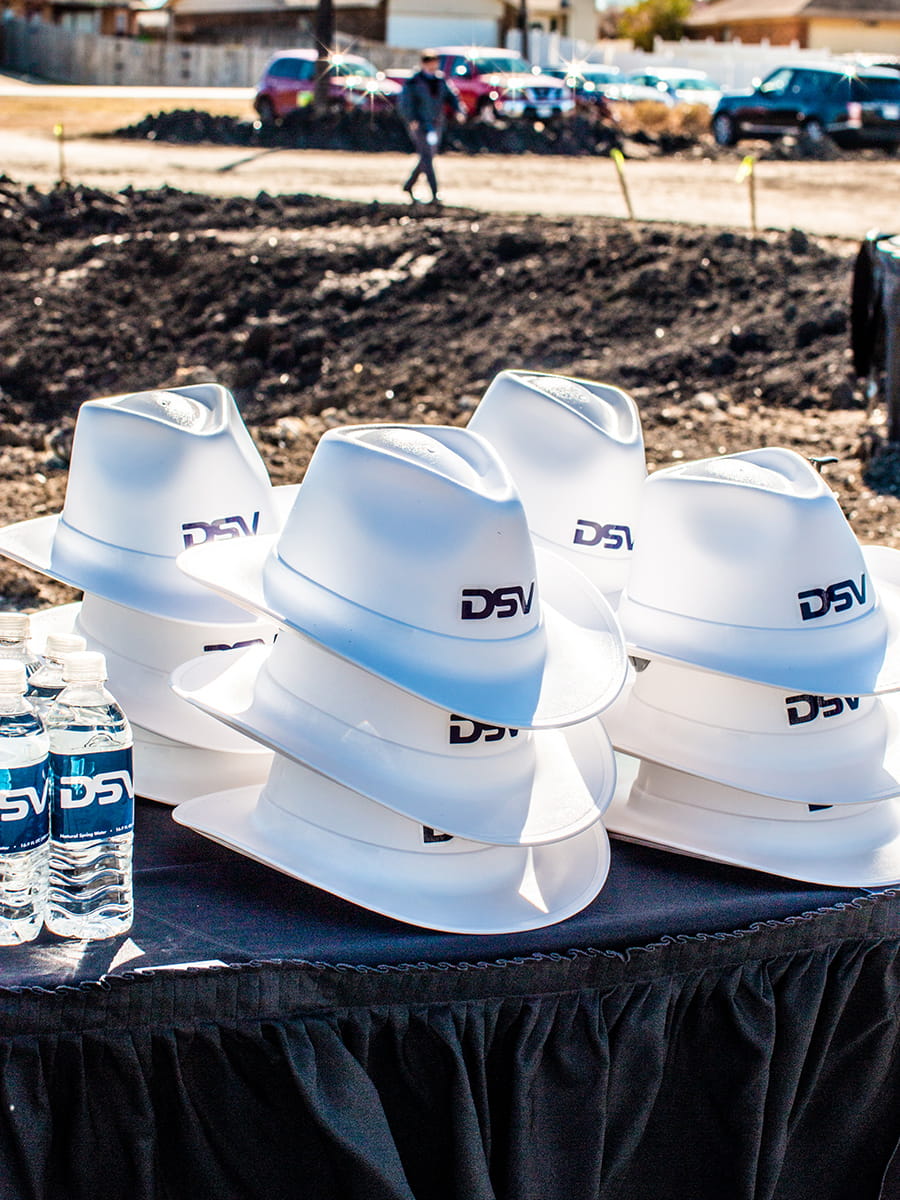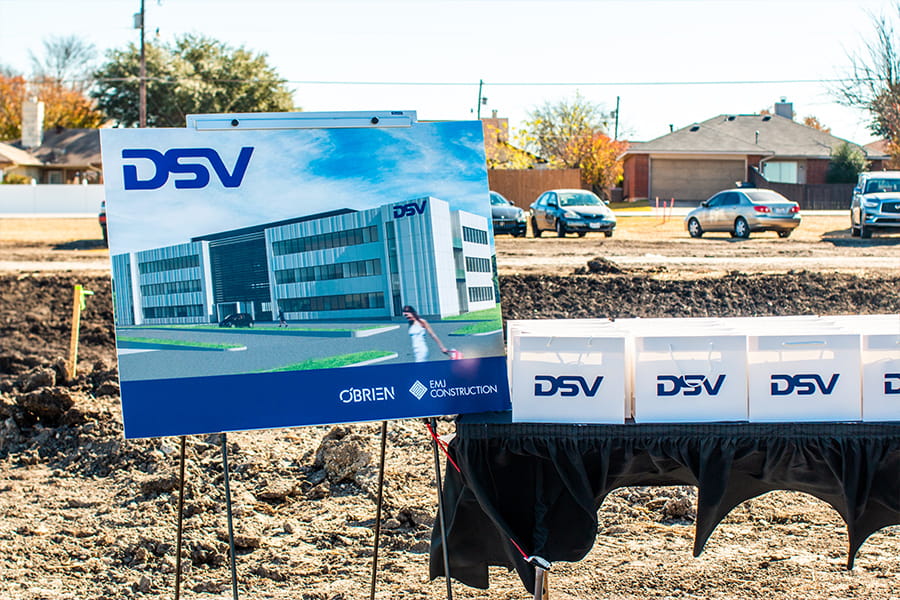 Any questions?
Our experts are ready to help. Get in touch.