Update: Vessel Blockage in the Suez Canal
The Ever Given is now refloating in the Suez Canal.
03-29-2021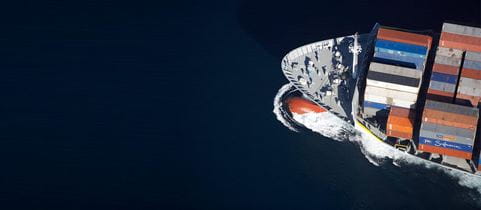 We have an update on the current situation in the Suez Canal in Egypt.
Today, March 29th, we received reports of good progress in the salvage efforts. After days of dredging and excavation, the Ever Given is now refloating and will be towed to Great Bitter Lake for inspection as soon as possible.
We are carefully monitoring the current situation. However, it is still too early to say when the Suez Canal will be cleared for operations again.
The normal capacity of daily operations in Suez Canal is 40-50 vessels per day, and around 370 vessels are creating long tailbacks. Thus, delays must be expected in the coming days. The first carriers / vessel alliance partners have started to re-route vessels via the Cape of Good Hope.
At DSV Panalpina, we are working intensively on identifying our customers' shipments being impacted either by an additional transit time via the Cape of Good Hope or via additional waiting time in the Suez entrance area compared to the initial sailing schedule.
We are in close contact with our subcontractors in order to handle the situation in the best possible way. Should you need any further clarification, please do not hesitate to contact us.
We thank you for your understanding.
To receive updates directly to your inbox on this and other global trade situations, subscribe to our newsletter.
Any questions?
Our experts are ready to help. Get in touch.