August Port Conditions Update - August 8, 2021
Over 80 Container Vessels at Anchorage Nationwide, Peak Season Challenges, Inventory Deficits through 2022
08-08-2021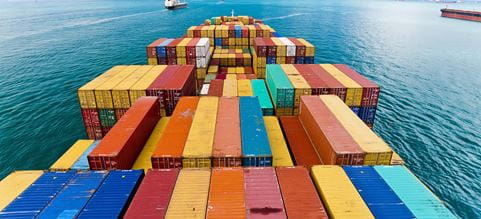 As the standard shipping peak season approaches, it is important to acknowledge that import volumes have been above typical peak season levels since 2020. 78% of experts agree that the 2021 peak season will be of higher volume than last year's record-breaking peak season.
We have followed the consumer spending trends in the US, which coincide with ecommerce increases and stimulus check rollouts. Though as COVID regulations decrease, US credit card tracking reports show a 300% year over year increase in spending on services while spending on goods is still increasing as well. Already in the 8th month of the year and with spending trends continuing, many supply chains will continue to operate in a deficit through the beginning of 2022.
Number of Container Ships at Anchorage per Port
Port of LA/LGB: 30
Port of Savannah: 17
Port of Houston: 6
Port of Oakland: 20
Port of Seattle/Tacoma: 16
The port of LA/LGB had hopes of diminishing the ship queue prior to peak season arriving and as of June 19, the goal was still attainable. However, since the low on June 19, vessels at anchorage have risen 170%.
The ship queue, along with container dwell times, are the keys to look out for in the upcoming months. As import volumes continue to increase, export volumes continue to decrease. We are currently showing a 20.7% decrease in exports compared to last year.

Import/Export Imbalance Causes Lack of Equipment - Negative chassis balances at each terminal.
Currently 40'/45' chassis are seeing street times of over 9 days.
Total 40'/45' chassis balance in LA/LGB is -955.
LBCT currently has a 40' chassis balance of -211.
ITS currently has a 40' chassis balance of -209.
Fenix currently has a 40' chassis balance of -332.
It is recommended to book your space as soon as possible as current space is booked at least 2 weeks in advance.
Please reach out to lax.road@us.dsv.com with any questions regarding specific ports or market trends!
Any questions?
Our experts are ready to help. Get in touch.