Tropical Storm Nicholas
Tropical Storm Nicholas closes Port of Houston
09-14-2021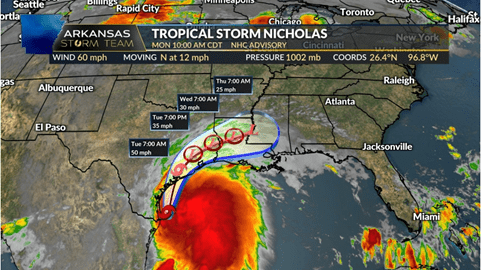 The Gulf area of the United States will be under logistical restraint due to Tropical Storm Nicholas in the coming days. The Port of Houston is closed while local airports are operating in limited capacity.
Further to this, we can expect road carrier availability to be reduced as backlogs are attempted to be cleared as well.
DSV local staff are operating at a skeletal capacity; however clients are encouraged to reach us at usual email and phones for any questions. We will have supporting staff on stand-by.
The Weather Channel - Tropical Storm Nicholas
Contact your local DSV representative for further questions.
Any questions?
Our experts are ready to help. Get in touch.