Update #3: Emergency Fee Implementation Postponed Until Nov. 29
The Ports of LA and LB announced a delay in the implementation of the Container Dwell Fee to November 29, 2021.
11-22-2021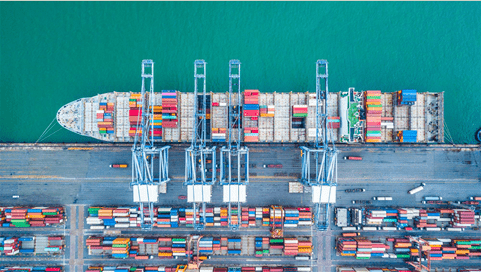 The Ports of Long Beach and Los Angeles have again announced a postponement of the Container Dwell Fee. The fee was originally set to be implemented on November 15 but is now stated to go into effect on November 29.
Beginning Monday, November 29, the Ports of Los Angeles and Long Beach will charge ocean carriers in these two categories $100 per container, increasing in $100 increments per container per day until the container leaves the terminal.

Container Dwell Fee Details:

Under the temporary policy approved on October 29 by the Harbor Commissions of both ports, the fee will be implemented for each import container that falls into one of two categories: In the case of containers scheduled to move by truck, the charge applies for every container dwelling nine days or more. For containers moving by rail, the charge applies if a container has dwelled for six days or more.

For questions or support, please reach out to your local DSV representative.
Any questions?
Our experts are ready to help. Get in touch.