WCMTOA Adjusts Traffic Mitigation Fee as Part of National Supply Chain Initiative
West Coast MTO Agreement has adjusted the TMF as of February 1 at the request of the US Supply Chain Disruptions Task Force.
02-02-2022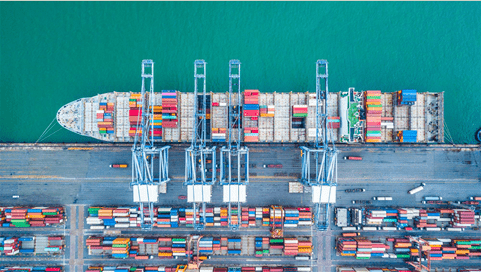 The US Supply Chain Disruptions Task Force considers the PierPass OffPeak program as one link in the complex national supply chain that can assist with the objective of getting the entire supply chain to operate 24/7.
The Task Force requested that the West Coast MTO Agreement (WCMTOA) adjust the OffPeak program in response to the Task Force's supply chain analysis.
In November of last year, WCMTOA temporarily adjusted the Traffic Mitigation Fee (TMF) to $78.23 per TEU between December 1 and January 31 and would only be charged on weekdays during the day. Per this agreement between WCMTOA and the Task Force, the fee would revert to its previous level on February 1. The rate has returned to $34.21 per TEU or $68.42 for all other sizes of container and is now charged during all hours of terminal operation. Under this version of the OffPeak program, traffic is mitigated to the off-peak shifts using appointments.
Containers exempt from the TMF include empty containers, domestic and transshipment cargo, and import or export cargo that transits the Alameda Corridor in a container and is subject to a fee imposed by the Alameda Corridor Transportation Authority. Empty chassis and bobtail trucks are also exempt.
Establishment of the OffPeak Program
The original PierPass OffPeak Program was established in 2005 to mitigate severe traffic congestion around the ports with incentive pricing, such as charging a TMF for weekday, daytime container moves. The TMF was used to drive traffic to the new nighttime shifts. After consultations with supply chain participants, an updated version of the program was introduced in 2018 where traffic was mitigated with appointment systems instead of incentive pricing.
For more information,
please visit the PierPass website
.
Any questions?
Our experts are ready to help. Get in touch.