Descending Water Levels in the Rhine River: What You Need to Know
Flowing through Switzerland, Germany, and The Netherlands, the Rhine has faced a continuous decline in water levels impacting overall traffic and trade in the region.
08-30-2022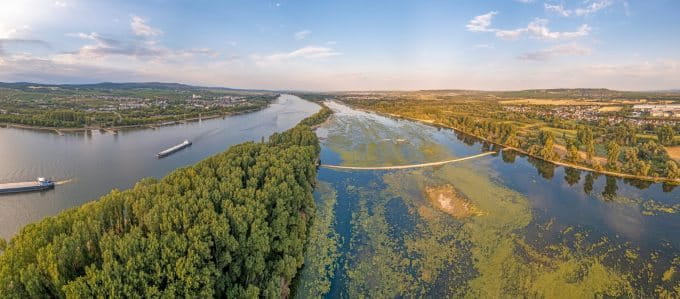 For weeks, low water levels throughout the Rhine River have led to considerable supply chain issues across European and global markets. Barges have been forced to move at just 20-30% of capacity, with water levels set to potentially deteriorate even further.
Rhine River
The river flows from various sources in Switzerland through Germany and out into the North Sea near the Port of Rotterdam in the Netherlands. It has been a vital source for transporting goods and materials throughout the continent for dozens of years.
The Details
Earlier in the week, Bloomberg confirmed that the water level on the Kaub Gauge had fallen to 47cm – the lowest in four years – before jumping back up to 128 cm, with forecasts suggesting it could fall back down in the coming days; potentially closing off barge traffic altogether. As a result, barge operators are not able to fully rule out the possibility of a complete suspension of freight traffic in the future.
With water levels below 50cm, inland waterway shipping companies have had to charter additional vessels to handle the high freight volumes, increasing the price of inland vessels massively. For this reason, barge operators are now charging significant small water surcharges (KWZ).
DSV's Service
While the impacts from reduced traffic on one of the world's most important waterways may be felt for weeks, DSV is able to provide a wide range of alternative transport methods, capable of being customized to your specific needs. Don't hesitate to book your transports and secure your capacity early, as we are doing everything we can to minimize the impacts this has on all our customers. DSV is committed to ensuring that your cargo keeps moving and will keep you proactively informed about the current state of your shipment(s).
For further information, please contact your
local DSV representative.
Any questions?
Our experts are ready to help. Get in touch and we'll find the solution you need.