Worker Strike at UK's Biggest Port
Workers are striking at the UK's Felixstowe Port, potentially creating supply chain disruptions in the region.
08-26-2022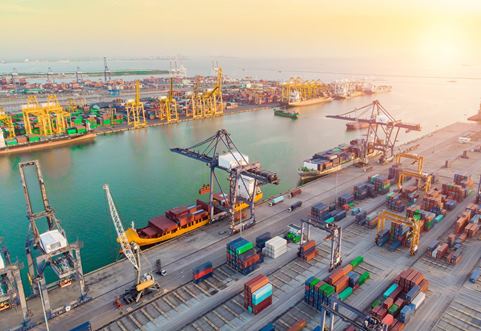 Close to 2,000 workers at the United Kingdom's largest container port, Felixstowe, have launched a formal strike from August 22nd through August 29th, potentially creating trade and supply chain disruptions in the region.
Felixstowe Port
According to Reuters, about 48% of all containers brought into the UK are transported through the Felixstowe port, making it one of the busiest and important hubs in the country. It handles more than 4 million TEUs each year, pushing through around 2,000 ships annually.
The strike could disrupt more than $800 million in international trade, according to Bloomberg, having a significant impact on the UK's supply chain and haulage sectors moving forward.
Alternative Solutions
In light of these circumstances, it is possible that carriers may use options such as vessel diversions, calling alternative ports, or blank sailings. The course of action has not yet been finalized; however, DSV will continue to monitor the situation and update you accordingly.
While we endeavor to mitigate the impact of the strikes to all our valued customers, our team will continue to provide further options and updates so you can make an informed decision regarding your cargo. Should you have any questions, please do not hesitate to get in contact with your
local DSV representative
.
Any questions?
Our experts are ready to help. Get in touch and we'll find the solution you need.