Taiwan's Impact on Global Supply Chain
The possibility of tensions rising near Taiwan have raised concerns about supply chain delays in the region.
08-15-2022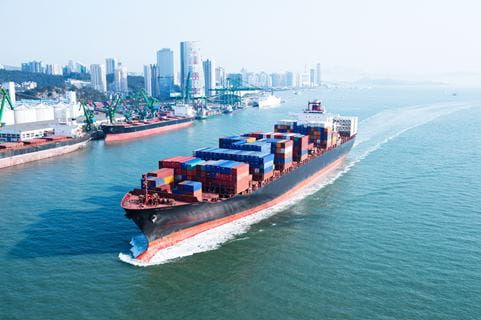 Taiwan is known to be the home of many important industries. This economic significance demands strong trade routes. As tensions may be rising in the region, DSV has been monitoring the situation.
Taiwan Strait
The Taiwan Strait is the body of water that separates the island of Taiwan from the country of China. It's one of the busiest straits in the world. According to Bloomberg, "88% of the world's largest ships passed through the Taiwan Strait just this year (2022)."
Sea Freight
Operations within seaports have remained largely normal, with only a few blank sailings over the weekend. However, there are expected delays in port operations and change of schedules, subject to the risk assessment by carriers.
Air Freight
In addition to sea freight, air freight has also been subject to DSV surveillance. Short haul flights have seen a few cancellations throughout the past couple days while most long-haul flights have chosen to reroute to neighboring countries such as Japan or Philippines, leading to longer lead times.
DSV Can Help
In light of these circumstances, DSV has been actively following up with carrier partners and ministries, providing timely updates to our customers and networks. Meanwhile, we are working closely with our carrier partners for any alternative solutions. Should you have any questions, please do not hesitate to get in touch with your local DSV representative.
Any questions?
Our experts are ready to help. Get in touch and we'll find the solution you need.