Food Facility Registration
Food Facility Registration Must be Renewed by December 31
10-03-2022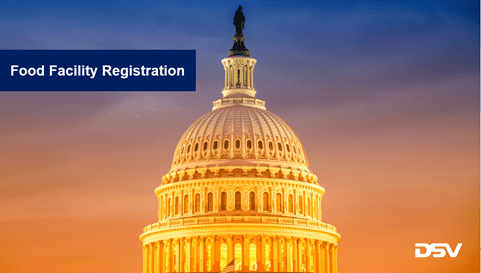 Food Facility Registration
All domestic and foreign food facilities are required to renew their registration with the Food and Drug Administration (FDA) by the end of every even-numbered year. This year's renewal window is from October 1st until December 31st. New this year, every registrant must have a DUNS number associated with the physical location of the food facility. The name and contact information on the FDA food facility registration must exactly match the DUNS number contact information or the renewal will not be valid.

Without valid food facility registration, facilities risk refusal of imports by the FDA or Customs and Border Protection (CBP).
DSV - Reach Out
Please reach out to your local Customs and Compliance representative with any questions related to this matter.
Any questions?
Our experts are ready to help. Get in touch and we'll find the solution you need.