House Passes Bill to Avert Rail Strike
As deadline for tentative agreement approaches, passed bill pressures agreement.
12-01-2022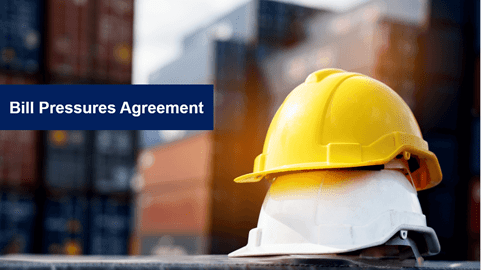 The U.S. House of Representatives passed a bill on Wednesday, Nov. 30, 2022, aimed at preventing a railroad strike. The bill would bind all 12 unions to the tentative agreement reached earlier this year between railroad companies and union workers.
Railway Labor Act
The move comes after eight rail unions ratified the tentative agreement and four rejected it. Under the Railway Labor Act, Congress has the authority to pass legislation that includes a binding contract the unions would be forced to accept according to The Journal of Commerce online.
In a separate vote, the house also approved a bill that would require railroad companies to provide seven days of paid sick leave. The bills are now headed to the Senate.
The "cooling-off" period for the unions remains in place until Dec. 8, which prevents any kind of work stoppage, strike, or lockdown. A deal must be ratified prior to Dec. 9 to prevent any potential strikes.
Railroad Importance
To review, railroads are responsible for hauling about 40% of the nation's long-distance freight every year according to ABC news. A shutdown could jeopardize many crucial shipments in agriculture, manufacturing, retail, and warehousing industries. This bill likely avoids massive disruptions to the flow of key goods and commodities around the country.
Contact DSV
DSV will continue to monitor the situation and keep you informed if any new updates release. Please reach out to your local DSV representative if you have any further questions.
Any questions?
Our experts are ready to help. Get in touch and we'll find the solution you need.