Customs Broker Regulatory Changes
Broker-client relationships will begin to work more directly
02-16-2023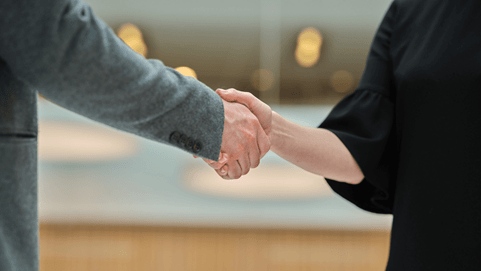 Broker-client relationship
On December 19, 2022, Customs and Border Protection (CBP) implemented new changes to the Customs Broker regulations that significantly impact the way brokers and clients engage with each other. These changes to the Broker-Client relationship are to be satisfied by Friday, February 17, 2023 as stated in the CSMS.
What has changed: Brokers must execute a Customs POA directly with the importer of record or drawback claimant, and not via a freight forwarder or other (unlicensed) third party to transact Customs business. The compensation agreement between the broker and forwarder cannot prohibit or prevent direct communication between the importer and the broker.
Impact: There must be direct communication between broker and importer both for the POA and subsequent customs entry. Shipments involving foreign importers (DDP) and Trade Fairs where communication was typically via third parties/agents will require procedural changes to comply with the updated regulations.
DSV has you covered
DSV is a nationally licensed Customs Broker with teams of highly skilled and experienced Customs specialists across our +40 offices in the United States. We understand what compliance means in the new regulatory landscape and are fully capable of supporting you through these transitions.
As a top tier Customs Broker, we can manage any clearance or compliance situation no matter how complex. We have been working since before new regulations were published to ensure both DSV and our clients remain in compliance with all U.S. Customs regulations.
Our size

Strategic placement of locations clearing at all ports within the U.S. Customs territory

Our people

Highly trained, knowledgeable entry specialist and Licensed Brokers

The way we work

We are dedicated to operational excellence, compliance, and due diligence

What we stand for

We believe in partnerships that put your business first
Customs brokerage services
Learn more about our Customs Brokerage services by clicking the link below, and if you have any further questions or concerns please reach out to your
local DSV representative
.
Any questions?
Our experts are ready to help. Get in touch and we'll find the solution you need.